Have you been wondering if there are any free colleges you can join once you retire?
Once you retire, you become a bona fide graduate of your decades of full-time work. However, many retirees choose to go back to school. Whether it's to gain new knowledge, complete a degree, or just for fun, you should know that you can still collect your books and take advantage of classes held by free colleges as a retiree.
No matter the field you were working in, there's still so much to learn, whether you want to pursue a second-act career, continue learning in order to keep your mind sharp, or finally get that long-desired master's.
If this sounds tempting to you, here's the boost you were looking for. Retirees can actually benefit from courses held by tuition-free colleges. There's a variety of both public and private institutions across the country.
Most free-tuition programs require senior students to wait until the official registration period has ended. This means that paying students usually receive first priority, and you can only enroll depending on space availability. Generally, before you can sign up for individual classes, you must go through the regular admissions procedure and be admitted to the university or college.
We've gathered 10 tuition-free colleges for retirees, so take a look!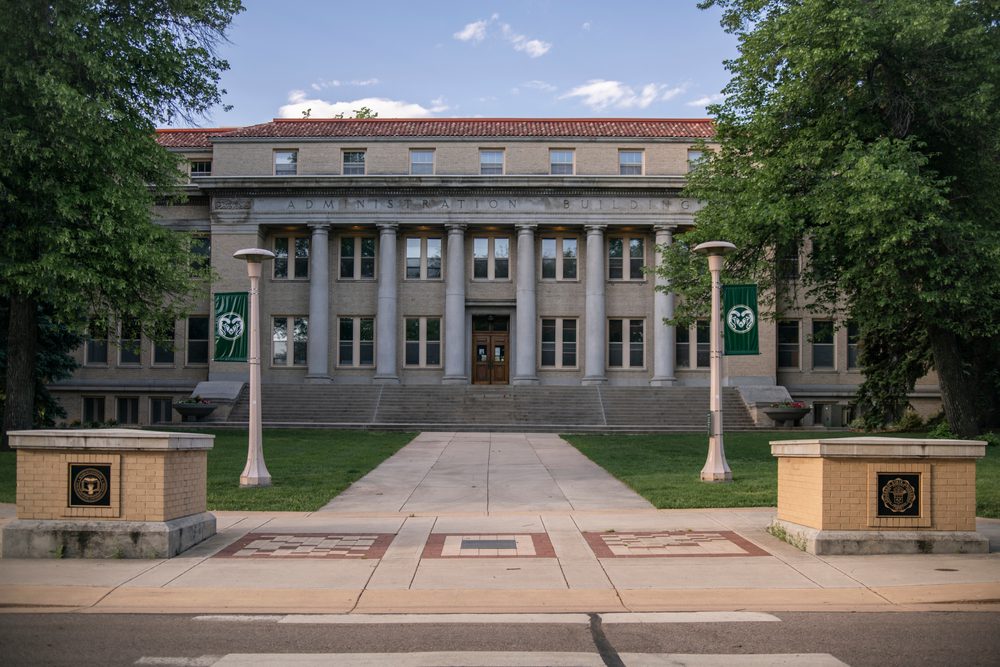 1. Colorado
Those lifelong learners ages 55 and above can attend free classes on a space-available basis at Colorado State University. If you're interested in doing that, you need to know that you won't be able to receive credits for those classes. For each class you attend, there's a request form you have to submit.
One more thing. Student services such as event tickets, counseling, and student health aren't available to lifelong learners, but there won't be any technology charges.
When it comes to seniors who are willing to go back to school, there are more free colleges in Colorado. Folks ages 60 and older can also audit classes for free at the University of Colorado Denver. You won't be able to attend computer classes, lab classes, or any courses that require additional fees. There are also other conditions, such as a maximum of two courses per semester.
You're not from Colorado? Don't worry, we have other tuition-free colleges for you!
2. Connecticut
Residents age 62 and older can take free courses at Connecticut State University. But that's not all. This state has more tuition-free colleges for senior citizens: the University of Connecticut and the state's 12 technical educational institutions. 
As a lifelong learner, you can only apply your credits to a degree. There are also other limits: the tuition waiver at CSU and Uconn applies once the applicant aged 62 and above has earned admission to the university and has registered in a degree program. Also, those who are paying for college get high priority, so you can only sign up after their registration on the condition that there's enough room in the course.
Keep in mind that any additional fees are not covered by the university.
3. Georgia
Free education for retirees is included in Georgia's state constitution, as it is in other states. Its state university system has 31 public universities and colleges, all providing free courses for senior citizens aged 62 and older.
"People hear about it and write us e-mails asking, 'How do I apply?'", says Mark Daddona, Clayton State University's associate vice president. "What people should know first about this is that the application process is the same for everyone."
This indicates that you just have to follow the same steps you did when you applied for college for the first time. Senior citizens taking advantage of courses held by Georgia's free colleges may be required to pay parking permits, books, and application fees. Priority is given to paying students, and your application will be accepted on a space-available basis.
4. Maryland
If you're a Marylander or Marylandian retiree craving college knowledge, you should know that The University System of Maryland is one of the free colleges for seniors. As a result, folks 60 and older receive tuition waivers for up to three courses every semester (this applies at any university's school).
If you're thinking about going back to school, you must be retired, which means your main income should come from retirement benefits. Also, seniors who are full-time employees aren't allowed to take advantage of free courses. When it comes to space availability in each course, it's up to each school to decide this.
You may be required to pay application, registration, or additional fees (some institutions waive those fees). Also, only full-time students can use the health facilities (emergencies being excluded).
Bonus: Those who apply and get the Golden Identification Card have some privileges such as free use of the school's library and free admission to student events.
… Keep reading to find other tuition-free colleges!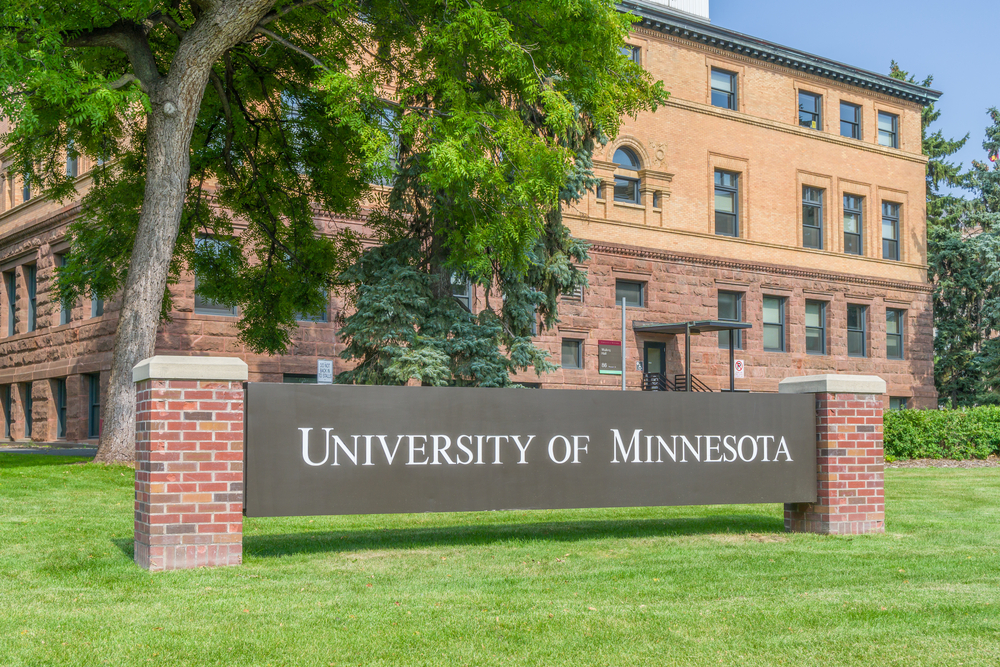 5. Minnesota
Residents age 62 or above can attend courses at some of the free colleges in the Minnesota State Colleges and Universities system. They also qualify for the activity fee waiver. But administrative fees and any service charges such as materials are on them. However, if you choose to audit the courses, you're free from administrative fees.
For instance, the University of Minnesota provides a Senior Citizen Education Program that allows retirees to audit free courses. If you want to take classes for credit, the university charges you $10 for every credit you want to earn (that's actually a bargain; younger tuition-paying students are charged $520.50 per credit).
One more thing: as a senior citizen studying at the University of Minnesota, you'll have to pay for the required course, lab, and material fees.
6. Mississippi
Mississippi hasn't developed a statewide law program for free college tuition yet. However, like in other states, there are some incentives for later-in-life learners who want to apply to tuition-free colleges.
The University of Mississippi has a Lifelong Learner Program that allows seniors age 65 or older to get free tuition in one academic course (the limit is four credits). You'll be able to meet your younger classmates while attending classes at any University of Mississippi campus.
There's also Mississippi State University where those folks ages 60 and older may enroll in up to two classes on campus, a maximum of 18 credits every academic year. When it comes to space availability, it goes by the rule "first come, first served".
Keep in mind that, as a senior citizen student, you'll have to pay any laboratory and course fees and also the cost of textbooks and course materials.
7. New York
There's a piece of legislation presented in the 2019-2020 legislative session that allows residents over 65 to apply for tuition-free colleges. The Senate hasn't approved it yet.
Tuition is currently waived for Empire State residents ages 60 and above who audit for-credit classes held by any of the state's public universities and colleges. The State University of New York campuses can be found all around the state.
However, there are some fees and restrictions. You'll need to contact the college to check if any space is available; also, there's a possibility that you'll have to wait for the end of the add/drop period, which means you'll miss some classes if you do get in. Any fees other than tuition, such as registration fees and required class materials are at your own expense.
8. Pennsylvania
There's no sweeping clause in the Pennsylvania Constitution that allows senior students to apply for tuition-free colleges. However, if you dig deep enough, you can find some. For instance, the Pennsylvania State University's Go-60 program offers the chance for state residents ages 60 and older to earn up to six credits per semester tuition-free. You have to either be retired or work no more than 20 hours per week.
There are also other tuition-free colleges available to older students. The Clarion University of Pennsylvania and the Bucks County Community College (which is near Philadelphia) allow senior residents to enroll in for-credit courses, provided there's space available.
If you would like to relocate to Pennsylvania, you should learn more about the state and what makes it so special. We recommend you give The Great Book of Pennsylvania a read if you want to know all the fun things about the state!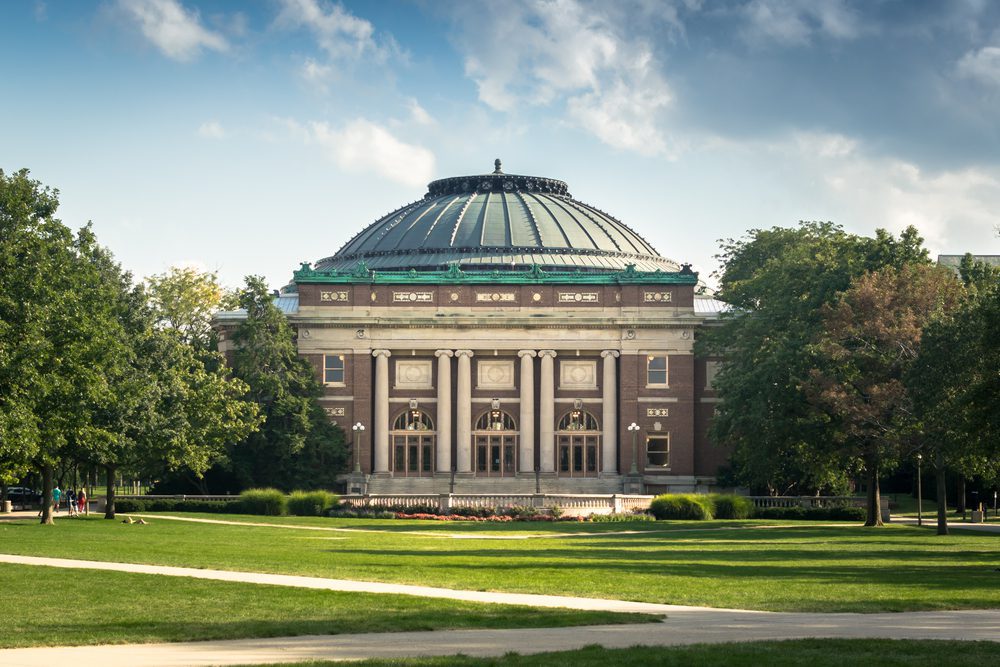 9. Illinois
The University of Illinois, a pioneer in research, provides around 5,000 courses held in over 150 undergraduate programs alone.
If you've always had a thing for data and research, then this university is for you! Your age must be at least 65 and you have to be a resident of Illinois. In addition to this, your annual household income has to be below a certain threshold. If you fulfill all these criteria, all you have to do is to apply and be accepted.
The University of Illinois' special senior program can allow them to earn undergraduate- and graduate-level credits for free.
However, the waiver doesn't cover other non-tuition charges and fees. Correspondence and extramural courses aren't included in this program.
10. Kentucky
Senior residents looking for tuition-free colleges can stop searching. The University of Kentucky's Donovan Scholarship provides a tuition waiver available to folks age 65 and above taking academic classes.
Aside from age and space availability, the tuition program is quite flexible. As Donovan Fellows, lifelong learners can audit free classes without earning credit. You can still earn credit even if you're not working toward a degree, or you can enroll in classes as a degree-seeking student. It's your choice.
If you're currently working toward a degree, you'll need to be admitted to the university. However, there are no educational criteria for auditing undergraduate academic classes.
If you are looking for some courses that you can do online from anywhere in the country, make sure read: 6 Online Courses Seniors Will Love That Won't Cost Them Anything.