Living in a city where it's always sunny has lots of benefits for your health. In fact, it is much more recommended to choose warmer weather than a cold one. Not only will you get the proper amount of vitamin D, but it will also motivate you more to go outside.
Plus, your heart and lung health will improve significantly. I don't know who would ever argue that there's something slightly better than living in a sunnier state because, for most of us, it's THE DREAM. And as summer slowly starts to set in, it's the perfect time to tackle this topic. So, there we go! Here are the top 10 sunny places you should consider retiring to: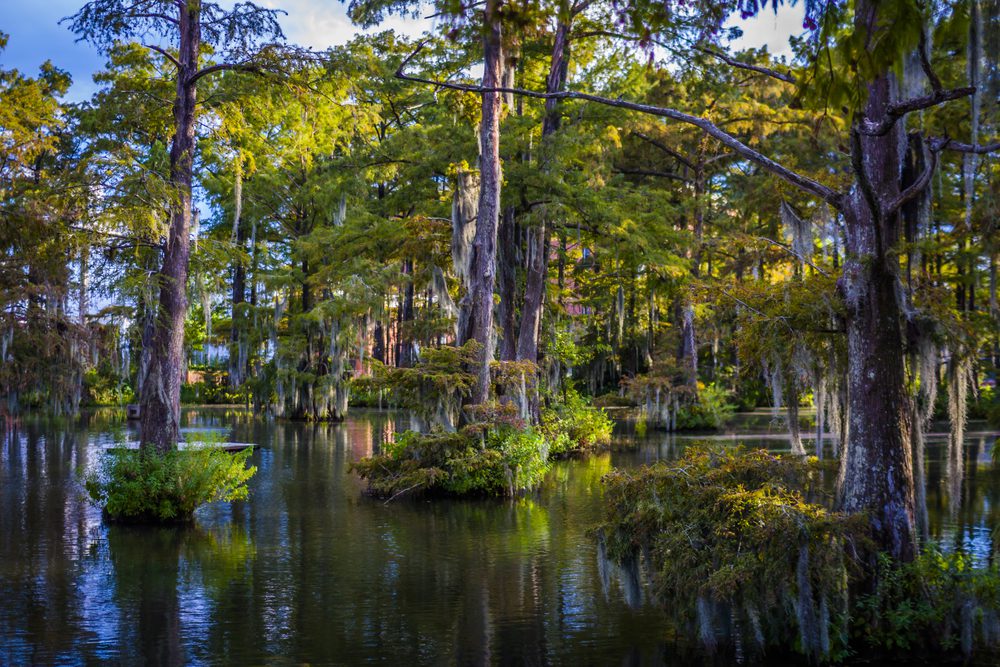 Lafayette, Louisiana
Lafayette isn't familiar with the meaning of cold, as its lowest average temperature ever hit was 43 degrees. However, it stands pretty good when it comes to warmer temperatures, as its maximum high ever was 92 degrees.
Lafayette is the 4th largest city in Louisiana, and it's the hottest dream of any nature lover. With plenty of lakes, rivers, and swamps galore, this city offers lots of opportunities to spend time in the sun.
Also known as the Cajun town, Lafayette is only 2 hours drive from another famous city, New Orleans, in case you ever get bored with Lafayette's incredible restaurants and farmer markets.
Santa Maria, California
Just in case you wanted to turn down the heat just a little bit, Santa Maria's average temperatures are around 73 degrees in the summer and a low of 40 degrees in the winter. Santa Maria is the ideal place where heaven meets the hills of farmland.
And since much of this farmland is dedicated to vineyards, Santa Maria has become famous for its delicious and varied wines. Add that to the excellent barbeque tradition, and you'll end up with a tasty retirement! Retirees should expect to enjoy outdoor parks and entertaining live performances that usually take place at the Pacific Conservatory of the Performing Arts.
Charleston, South Carolina
Even if the frequency of rainy episodes is way higher than in the two cities we just mentioned, the temperatures in Charleston never went lower than 43 degrees, and never higher than 88 degrees. In my opinion, this makes it the perfect city.
If you also love golfing, you'll fit perfectly here, trust me! However, if you're not that much into golfing or long walks on the beach, there is still plenty for you to do here. You can visit the historic town's fabulous architecture, which is also one of the many reasons why so many retirees are moving here.
The average home is listed at $203,300, but Charleston offers you a substantial bonus: it offers tax breaks for every senior citizen!
Portland, Oregon
Portland might get a bit chillier during winter, with an average low of 36 degrees, but it's an amazing place to live for those of you who still want to enjoy the seasons year-round. The average high temperature it can reach is 81 degrees, but it is still one of the warmest options out there.
But this is not the best part yet! Portland has a fascinating number of 227 parks that are always available to the public, and this doesn't even include mountains and nature trails. Outdoor enthusiasts will always have something to do here. Oh, and did I mention how popular golf is here?
Portland is an amazing city, and if you want to explore it, you can try Frommer's Portland day by day.
Hot Springs, Arkansas
As its name also suggests, Hot Springs is another city with warm temperatures during the summertime. In fact, it is well known that when summer hits, the city's frequent highs are around 93 degrees.
While it's true that during winter, the temperatures go all the way down to 31 degrees, the town still has something strong to offer: 47 different hot springs. With so many options, trust me, there's no chance for you to feel cold!
When it's sunny outside, you will have lots to do, as there are various art galleries and art festivals in the city. The average home in Hot Springs is listed at $151,800, and this pretty much explains why 20% of the population is 65 or older.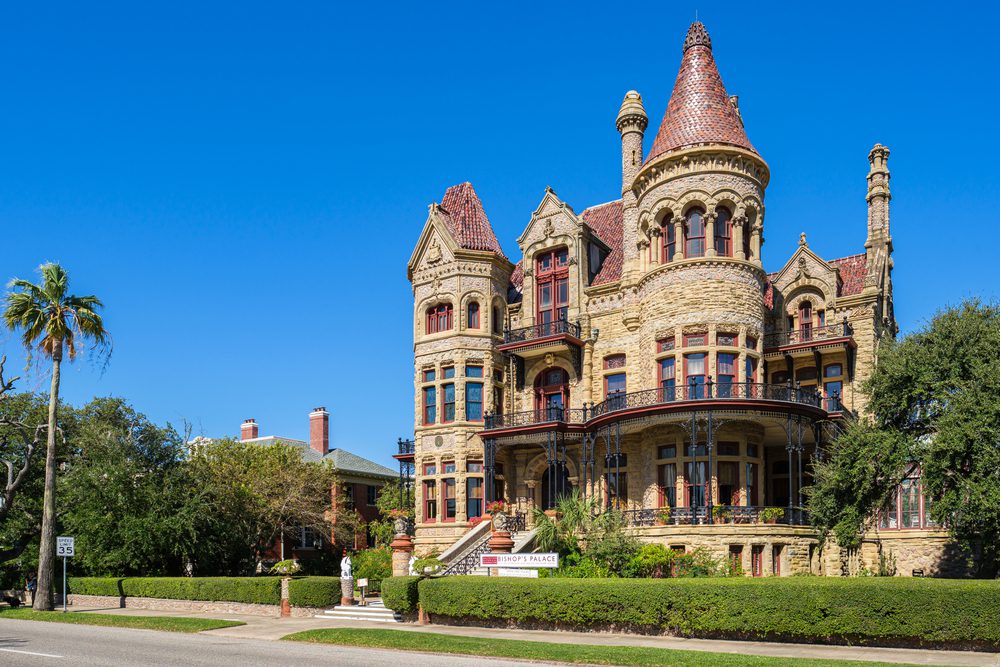 Galveston, Texas
When Texas is mentioned, everybody starts thinking of cowboy hats and cactuses. But those people forget that there are also plenty of beaches here! Not only that, but Galveston happens to be an island, which makes the coast very easy to get to if you want a weekend of relaxation.
But as you probably expected from Texas, the weather here is as warm as it gets, with an average high of 89 degrees to keep the beach ready for sun lovers. Did I mention how many attractive restaurants and bars are here, too? Galveston has a very touristy approach, so there is lots to do here.
Vero Beach, Florida
Let's turn the heat to maximum, shall we? Vero Beach, Florida, is one of the hottest cities on this list. Here, the average low is reaching 52 degrees, while its average highs are going all the way up to 90 degrees. IN WINTER.
Does it surprise anyone that Florida is the No. 1 destination where retirees want to spend their golden years? As you probably guessed from its name, there are so many things to do here! The amount of coastline seems infinite, but if you ever get tired of it, you can always visit the rivers in the region for a little background change. Plus, there are 41 parks, many art museums and professional theaters, and a huge downtown area for you to visit.
Los Angeles, California
What is there to say about Los Angeles that we don't already know? Well, it was pretty obvious that you were going to find LA on this list, right? With an average low of 48 degrees in winter and an average high of 83 degrees during summer, the sun is out and about in Los Angeles almost 73% of the year.
If you're looking for something to do in the city, well, where do I start? Los Angeles is probably one of the most famous cities in the world, thanks to its culture and diversity, so there would be plenty of events, art festivals, and tasty restaurants.
Key West, Florida
The lowest averages in Key West are 65 degrees, so even if it's cold outside, it's still hot. In addition to that, 76% of the time the weather is sunny, so in Key West, you'll definitely wave goodbye to the rain. If you love fishing and boating, you'll keep your schedule pretty busy here.
Even more, Key West is famous for fishing and its amazing coral reef systems, where you can scuba dive with your loved ones. Many people don't know that this city is pretty old, so if you're a history lover, the Old Town here will charm your eyes with its colonial homes.
Another benefit of living here is that you don't need a car to get around. You can either walk, which is healthier or use the public transportation options.
Hilo, Hawaii
Even if it's the second-biggest city in Hawaii, Hilo can offer you the quiet and relaxed lifestyle you long for. The weather here has an average low of 64 degrees and a high of 83 degrees. And when it rains, it only rains at night. As amazing as all of this sounds, the weather is actually a small perk.
If you retire in Hilo, you will have access to so many gorgeous views, beaches, and waterfalls that you'll feel as if you were vacationing for the rest of your life! And while it's true that there are two volcanoes in the area, and one of them is active, there are many experts and research centers that are busy monitoring its activity.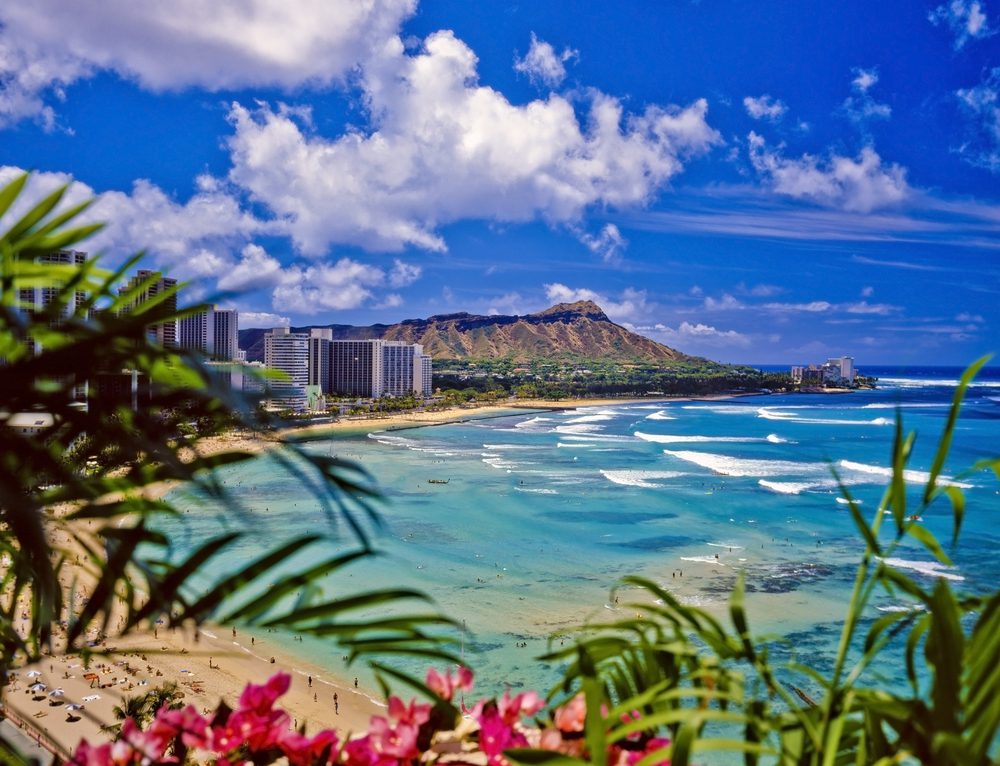 Honolulu, Hawaii
Let's stay a bit longer in Hawaii and talk about Honolulu too. Here, the weather gets a bit warmer than in Hilo, as the state's capital has a low weather average of 66 degrees and highs of 88 degrees. Plus, the better side of the island is 71% sunny throughout the year.
Honolulu offers the retirees that are moving here a relaxed lifestyle, with all the expansive beaches and nature trails you could possibly wish for. And if you're scared you'd miss a bit of a metropolitan vibe, don't worry: here is the world's biggest outdoor mall, and thanks to tourism, there's an active nightlife going on.
If you enjoyed reading this article, we also recommend reading: 6 Most Inexpensive Beach Houses for Seniors in America