Are you a single retiree looking for a new home and also for love?
Looking for a place to retire is not always easy and fun, but that doesn't mean it's impossible. There are many places you can choose to spend the rest of your life, usually based on the low cost of living and the quality of the health care system.
But if you're single and believe that you need something new, something that will make you excited to wake up in the morning, you might want to consider moving to a new city where you have more chances to find someone special for you.
A place where you will meet lots of people and have new experiences and new beginnings. There are quite a few places where you might meet someone to share a meal, your home, go dancing, explore the city with, and so many other things.
Pepper Schwartz, social psychologist, professor, and host of Lifetime's Married at First Sight, says that there are many retirees in certain cities, but they don't have a place to meet each other.
We did our research and we looked at the demographic data in many cities in our beautiful country and found a few places you might like. Here are the top 10 US cities that are great for single retirees.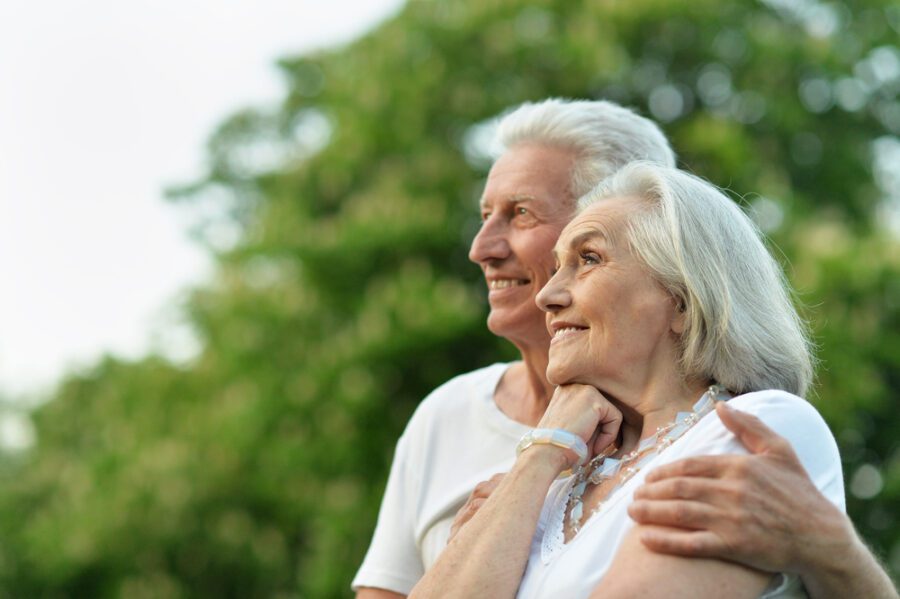 Palm Springs, California
In conformity with Pepper Schwartz, Palm Springs and also the entire Coachella Valley is a perfect place for single retirees. The places are very pretty, the weather is nice and warm, and there are plenty of outdoor activities you can choose from.
If you find a date and you want to surprise them when you take them out, there are many places where you can indulge in amazing food and drinks. And if you're thinking of how to make the whole experience even more beautiful, on Friday and Saturday nights, people spend their free time dancing at the Nest.
Palm Springs is only two-hours drive west of Los Angeles, so if you enjoy this city, this location might be for you. Another reason why single retirees choose to relocate to this place is that there are different types of activities for everyone, including festivals, museums, walking, hiking trails, golf courses, street fairs, shopping, and so many other things.
Springfield, Massachusetts
Springfield is a beautiful city that is near Boston and Hartford and is a great place to go if you're a single retiree who's looking for love and for a great place to spend the second half of your life.
If you enjoy the culture and the university life, you'll surely like it there. One of the best things about this place is the fact that the cost of living is rather affordable compared to other metro areas on the East Coast. If you're a single retiree who has trouble finding a date, meetup.com gives you a lot of opportunities to talk to other single retirees and connect.
Arlington, Virginia
Arlington is a small county that has approximately 26 square miles, but you shouldn't judge it by its size! The city of Washinton is just behind the corner and there are a plethora of fun activities you can engage in, such as theater, museums, great restaurants that serve amazing food, sporting events, music, and the list can go on.
If you want to explore the county or you simply don't want to drive, it's very easy to get comfortable using the metro or the bus. If you enjoy spending time in nature and being active at the same time, you should try kayaking on the Potomac, and biking on the C&O Canal towpath.
Don't worry about finding a date, because there are many meetup.com groups for people of every orientation, especially for those who are passionate about all sorts of things, from board games, bowling, dancing, playing tennis, religious activities, philosophy, camping, travel, and so many other things.
…Even though it's small, this county is great for any single retiree who wants to have fun and find their love!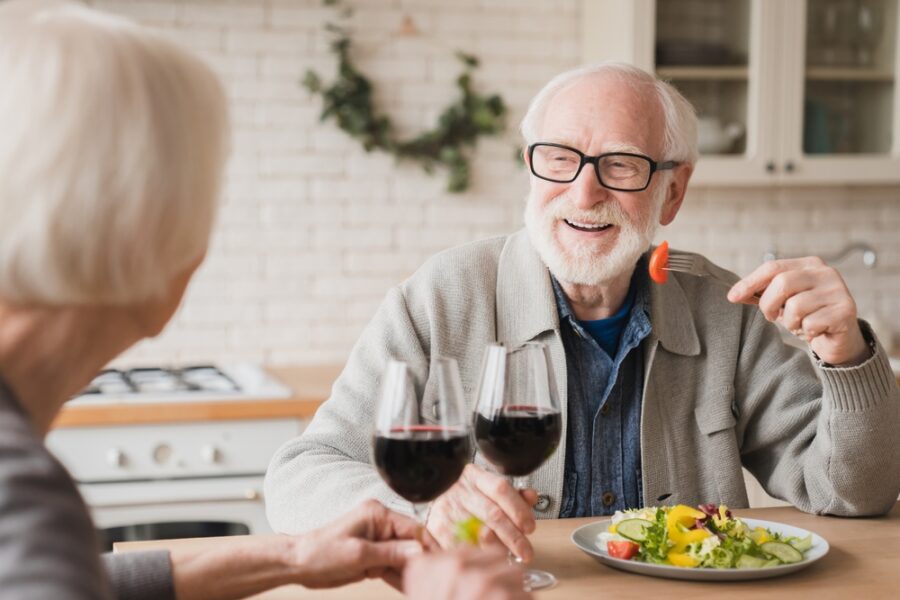 Madison, Wisconsin
Many people think that the city of Madison is a wonderful place to retire, especially if you're single. This city is the capital of Wisconsin and it's located between Lake Monona and Lake Mendota.
It's very affordable to live there and there are many things that will keep you entertained. You can go to cultural events and contemporary art museums, listen to a beautiful orchestra, walk on the lake shore, and indulge in your favorite foods from some of the greatest restaurants in the state.
And if you love eating salty, delicious, and creamy snacks, you'll fall in love with the cheese curds from Wisconsin. Speaking of love, there are more than 30 retirement communities in Madison, so your perfect date might be just around the corner.
Sun City, Arizona
Sun city is not actually a city, but a retirement community in Maricopa County, somewhere in the Phoenix metro area. If you're a single retiree who's looking for a companion to watch the stars with or someone with whom to play on game nights, this place is a good spot for you.
There are many outdoor activities spread over the 21 square miles of Sun City, whether it's golf sessions, the singles social club, billiards, pickleball, bowling, and jewelry-making.
If you love warm temperatures and a clear sky all year round, you'll be happy to hear that the temperature ranges from 43 to 106 degrees.
Pittsburgh, Pennsylvania
The city of Pittsburgh, located in Western Pennsylvania, is known for being a "notoriously senior-friendly town". It has numerous affordable housing offers and lots of beautiful museums you can visit alone or with your amazing date.
Speaking of dates, there are many places you can go with your significant other, such as movie theaters, city parks, gyms, or golf courses. Moreover, if you want to explore the neighborhood and get some exercise at the same time, there are a plethora of walkable neighborhoods.
If you get bored in the city and you want something more exciting, you can take your bike and have fun on the trails outside the city or you can meet someone from the website previously mentioned and explore the surroundings together.
The Villages, Florida
Another great place for single retirees is The Villages, a city that is located in central Florida, an hour north of Orlando. If you're one of those people who likes to stay up during the night and explore and have fun in the city, rather than staying at home, this one is great for you.
According to people, there are many activities you can try there, regardless of the time and many centers are open 24/7. There are many clubs you can choose from, such as painting rocks, golf, a ukulele club, volleyball, and also pickleball.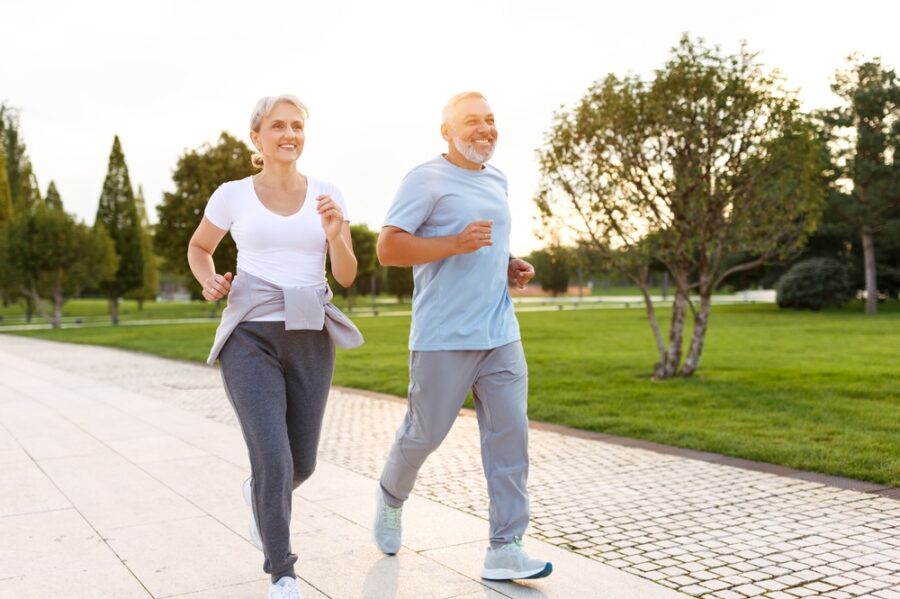 Austin, Texas
Austin is the state capital of Texas and also a university town, which means that there are plenty of people there, of any age. If you're looking for fun activities, you can go to hiking and biking trails, music venues, restaurants, and so many other things.
This city is very popular for its weird things and its actual slogan is "Keep Austin Weird". So if you're more on the goofier side, this one is great for you.
An interesting fact about Austin is that they have an age-friendly action plan and also places where people can get together and connect to one another, such as AustinUp.org.
…If you're looking for a single retiree just like you,  Austin might be a good idea!
Denver, Colorado
Denver is a popular city in the state of Colorado, well-known for its great healthcare system and also transportation. It has many suburbs with large numbers of retirees and lots of fun places to visit.
The Mile High city is very appreciated by those who like to pursue an active outdoor lifestyle, but if you're more drawn to cultural activities, you can go to different museums or to music venues and symphonies.
New York City, New York
…We saved the best for last!
Even though it might be a cliché, we believe that New York City really has it all. I remember that when I was an event server at a hotel in Wiscon, one of the captains told me that when it will be time for him to retire, he would definitely choose to spend the rest of his life in this gigantic and gorgeous city.
And when I visited New York City for the first time, I couldn't help but agree with him. It's absolutely incredible! There are many places where you can walk around, it's easy to use public transportation, and you can go to several sports events or street festivals.
Not to mention how beautiful the cultural venues are here. And if you're into the fashion world, you're absolutely going to adore this city. The weather is just perfect for those who want to experiment with the colder temperatures and with different types of activities, so you won't get bored very soon.
Another interesting fact about New York City is that it is considered to be a great place to retire. It has plenty of initiatives that are meant for improving retirees' living standards, such as increasing affordable housing options, caregiver support, the number of Naturally Occurring Retirement Communities, and making efforts to improve transportation.
Moreover, the Age-Friendly Neighborhoods Initiative offers plenty of information regarding the cost of living, healthcare services, transportation options, and also several interactive neighborhood maps.
…Given the fact that everything looks better in NYC, we are sure that you're going to find a perfect single retiree for you!
And speaking of finding your soulmate in a new place, I think it's appropriate to share with you one of my favorite TV shows of all time: Grace & Frankie. This amazing sitcom tells the story of two women who had to navigate retirement together after finding out something shocking about their husbands. If you want to find more, you'll have to watch the show!
…If you liked reading this article and you want to know more about how can you make your retiree life even more beautiful, make sure to check this article as well: Sarasota, Florida: Top 7 Reasons to Retire in This Sunny Place!