How much should an average retiree travel?
Traveling is one of the greatest things you could possibly do. But sometimes, when we're young, we might not have enough money to go to every destination we want, or we might get so caught up in work that we forget to take a few days just for ourselves.
Besides that, now that you're retired or semi-retired, you don't have to wait a whole year to take a much-needed vacation. You can simply pack your bags, book a hotel room, purchase your flight or train tickets, and get going.
If you don't want to travel by plane and you prefer an old-school road trip, don't worry, we got you. From classic to exotic destinations, here are 7 amazing places you should travel to when you retire.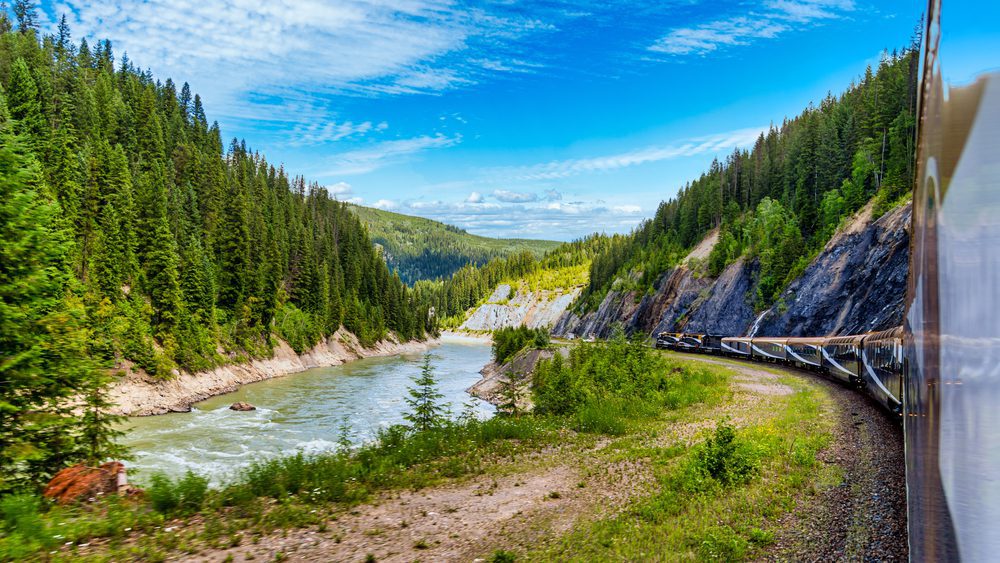 1. Rocky Mountaineer
If you don't want to drive and you just want to relax and enjoy the beautiful views, then a fancy trip through the Canadian Rockies aboard one of Rocky Mountaineer's cozy and comfy glass-domed railway cars might offer you a great experience.
You can choose a plan that is suitable for you, such as the Canadian Rockies Getaway Circle With Post-Tour Alaska Cruise. You'll get an incredible trip with 4 nights abroad at the Rocky Mountaineer and seven nights on an interesting cruise on a Glacier Bay Inside Passage.
You'll have plenty of time to relax, feel good, eat and drink all the foods you want, take pictures, chat with the other passengers, discuss with your partner, and simply enjoy the ride.
…This is a travel experience you don't want to miss! 
2. Australia
Even though a flight from the United States to Australia will take you more than 15 hours, it will be all worth it in the end, because you'll surely have the time of your life there.
If you love animals, you'll enjoy the special wildlife on Kangaroos Island's nature reverse, and you'll be happy to see fur seals, kookaburras, koalas, penguins, wallabies, and of course, kangaroos.
And let's not forget about the incredible ocean and the amazing marine wildlife there! There are plenty of colorful fish, sharks, mollusks, dolphins, starfish, and turtles. If you're a good swimmer, that's your place!
And if you want to get a nice and glowy tan, you can lie on the sandy beach as much as you want, but don't forget to wear sunscreen!
…Have you ever been to Australia?
3. Italy
…Who wouldn't like to travel to Italy?
Many people consider Italy to be one of the most beautiful countries in the world. It has amazing views, great food, and a lot of history. It's a country where you can see art and incredible views wherever you go, and everyone there is nice and friendly.
If you want to go shopping, Rome and Italy are two of the world's fashion capitals, and if you want to swim, relax and recharge, the region of Positano is absolutely gorgeous.
Don't forget to visit the Colosseum, the Vatican, and the Duomo, and bring your camera with you, because all the pics you take are going to turn out amazing! For instance, this camera instantly produces image prints, and it's a great gadget to have while on vacation. There are many places you can walk or bike in Italy, so you'll get plenty of exercise in to burn off that delicious pizza, creamy gelato, and fine pasta!
P.S.: If you visit Sicily, make sure you try their sweet and tasty cannoli, pasta alla Norma, and the red wine!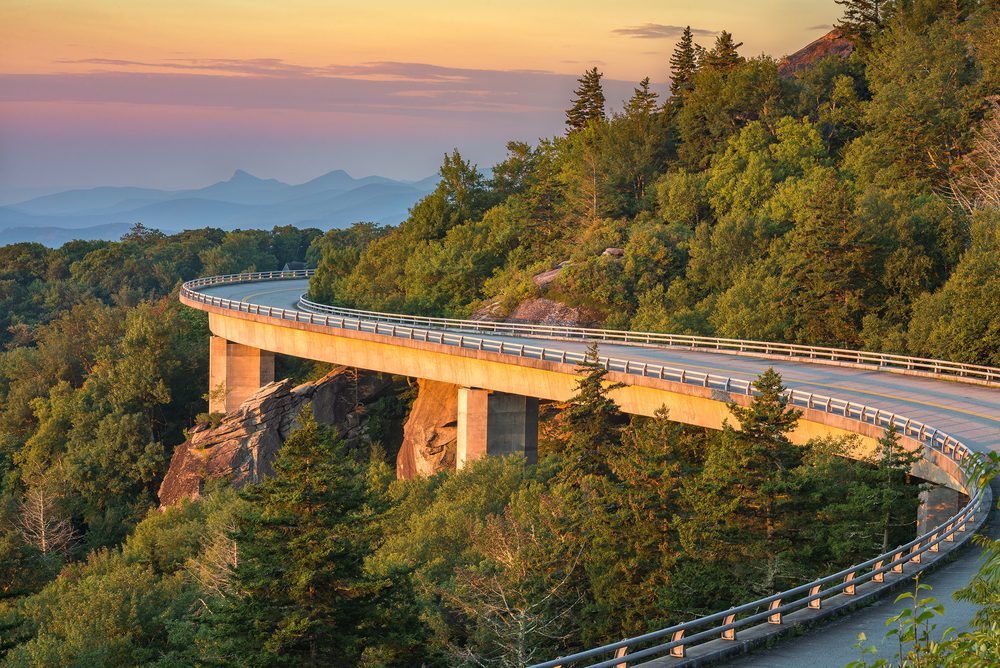 4. Blue Ridge Parkway
Also known as "America's favorite drive", the Blue Ridge Parkway has everything you want for a great travel experience! If you miss driving, stopping when you feel like it, and feeling the warm breeze in your hair, this destination is for you!
This route joins Grat Smoky Mountains National Park in North Carolina and Shenandoah National Park in Virginia, making it a place you don't want to miss! Once you've got a place to stay during the night (you can choose a campground or an upscale log home), you can enjoy the culture, the history of the place, good food, the traditional music, and so many other things.
If you want to spend more time in nature, we recommend getting a bike and exploring the parkway or trying a golf course. Either way, you'll have a lot of fun!
Besides that, you can explore the fabulous Biltmore Estate in Asheville, North Carolina, which was built by businessman George Vanderbilt in 1895. This majestic house is as big as a palace, and it has no less than 250 rooms. You can book a guided tour which can make you feel like you're a time traveler.
If you want to spend the night on the Estate's property, you can book a room at their hotel, which is called The Inn. And you if feel like taking a trip there and you need more information, make sure to check out the Blue Ridge Parkway website.
5. China
If China was always one of the destinations on your travel list, but you've never gotten to actually see it, now is the perfect time to do so! You can start by visiting Hong Kong, where you'll find stunning and picturesque views, great stores for shopping enthusiasts, and delicious places for dining.
For some of the best spots for taking incredible pictures, you can ride the Star Ferry to Kowloon to see more of the harbor, which is absolutely breathtaking.
After that, you can go to the city of Beijing, which is also the capital of the country, where you'll be impressed by the historic Tiananmen Square and the Forbidden City, which is the biggest remaining ancient palace complex in the world.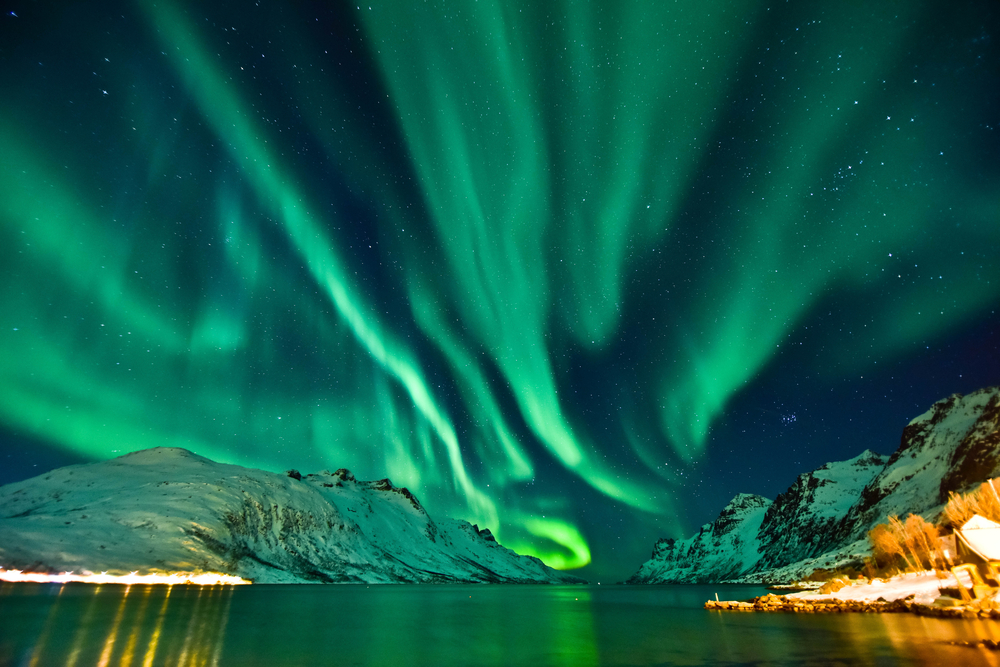 6. Norway
…Have you ever wished that every single day was warm and colorful for 24 hours straight?
This country, also known as "the Land of the Midnight Sun" is absolutely stunning, especially if you travel there during the summertime! The weather is just perfect, you won't feel like you can't properly breathe from too much heat, and there's no night.
Starting at the end of April or the beginning of May until late August, the sun doesn't set anymore and the sky remains blue, with golden and pink accents, just like it is during sunset.
One of the most impressive things in the Land of the Midnight Sun is the Northern Lights, which are better seen during the long nights of winter. Unfortunately, they don't have a specific date and they show up, but the average range is from September through March.
If you decide to travel to Norway, make sure you write a list of things you want to visit and activities you plan on doing, such as watching the whales, visiting and exploring the popular and impressive fjords, trying their food, skiing, fishing, and so many other fun things.
7. America Coast-to-Coast Road Trip
You don't have to travel to Europe to have the travel experience of your life. If you feel like you want to explore our beautiful country, you should just go for it! "See the USA in your Chevrolet!", the lyrics of a song say, which has been a piece of great advice for travelers ever since. So why don't you do it?
There are many things you can see while taking a long road trip with your favorite people or just by yourself. One of the routes you can take is Route 66, between Chicago and Los Angeles. Trust us, you'll like it! This route will make you feel nostalgic and happy, and it will also give you a glimpse of the Grand Canyon. Told ya!
If you want something different, you can choose the southern route, which connects the cities of San Diego and Savannah. You'll travel through Arizona, New Mexico, Louisiana, Mississippi, and Alabama, and you'll have a lot of places to see if you stop from time to time and explore a bit.
With that being said, grab your camera, a map, your sunglasses, a hat, your car, and your travel friends, and plan your cross-country adventure. 
…Have you ever done something like this?
You may also want to read Stop Believing These Weird 10 Retirement Myths – Here's Why.