What's your favorite destination for moving once you're a retiree?
There are many destinations for retirees to choose from, especially if you plan on living in a quiet and beautiful place. Don't overlook the significant advantages of retiring to a small town. In addition to the peace and quiet you might expect, small towns can also offer close-knit communities, active elderly groups, and lower crime rates. Furthermore, when compared to their big-city neighbors, many small towns have lower living costs.
To find the best places to retire in America—one great retirement city in each state—we looked for areas with a good selection of healthcare facilities, a variety of recreational opportunities, above-average median incomes among older residents, and other factors important to retirees.
A dozen of the 50 best retirement cities have populations of fewer than 50,000 people. Take a look at our top 7 retirement destinations. Each is worth a longer visit to see if the local vibe and pace of life are a good fit for your next performance.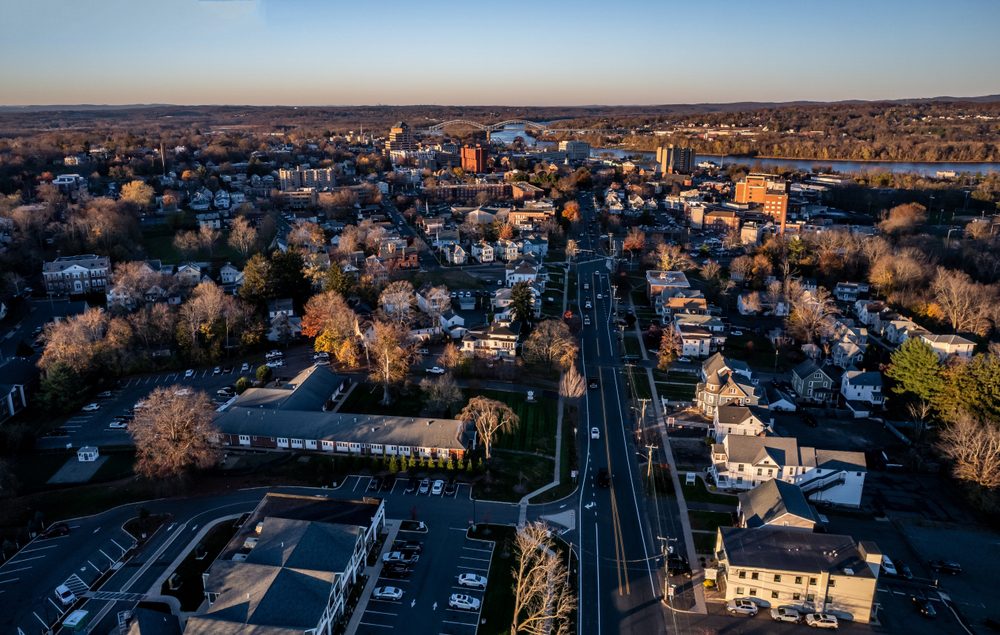 1. Middletown, Connecticut
Connecticut, like much of the Northeast, is known for its high costs, and Middletown is no exception. The city's average household income is $91,000 per year, and it's much better for the elderly, with wages averaging $92,851 per year for those aged 60 and older.
Middletown, which is home to Wesleyan University, also has all the advantages of a college town, such as numerous restaurants, shopping, and cultural activities. If these sound appealing to you, Middletown might be the perfect destination for you in retirement.
The Wesleyan Institute for Lifelong Learning, which is available to the general community and offers no-credit classes, lectures, and other educational opportunities at a low cost, is also a good option for people who want to keep their minds sharp.
2. Hilo, Hawaii
Hawaii is known for its stunning beaches, ideal weather, and exorbitant pricing. While it might sound like a dream destination for retirement, the prices won't make you that happy. According to Sperling's Best Places, the overall cost of living in Hilo, on the Big Island, is 36.5% higher than the national average, and that's a pretty big difference.
But it's still less expensive than Honolulu, the state capital on the island of Oahu, where living prices are 101.1% higher than the national average. According to Zillow, the median property value in Hilo is $339,900, which is still expensive when compared to the national median of $230,000 but far less costly than the $676,500 median in Honolulu.
The native way of life is still priceless. The ambiance in the colonial town is serene and calm, yet its location on the island's eastern shore, close to the active volcano Mauna Loa, provides lots of options for adventure.
Hawaii Volcanoes National Park, as well as rainforests and waterfalls, are all worth visiting. Enjoy art, boutiques, restaurants, and museums in the downtown and waterfront regions, including the 'Imiloa Astronomy Center.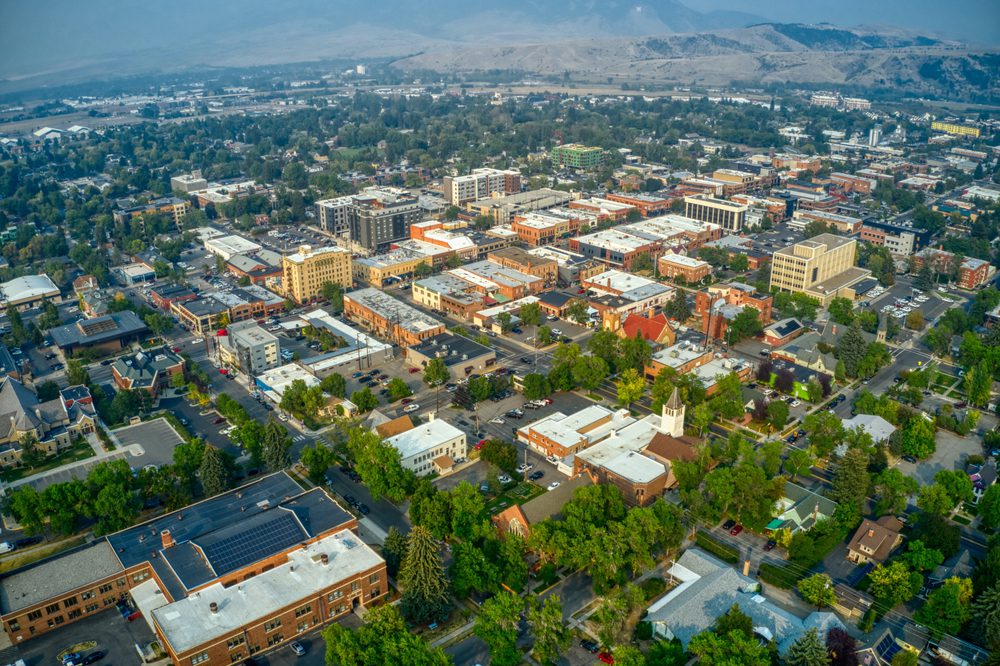 3. Bozeman, Montana
This is your chance to retire to the mountains if you've ever fantasized about doing so – the perfect destination is closer than you think! Bozeman is located in southern Montana, in the Gallatin Valley, and is surrounded by magnificent mountain ranges and national forests. The national parks of Yellowstone and Grand Teton are located directly south of Bozeman.
Thanks to the stunning geography, you'll be able to spend your retirement hiking, mountain biking, skiing, and backcountry exploring. If these aren't exactly your cup of tea, then hunting and fishing are other popular hobbies in the area.
If you're into fishing, you need the proper gear. Here's what my boss (a pro when it comes to fishing) recommends: the perfect Fishing Line Spooler! Check it out here; it's amazing and of good quality!
But don't expect complete seclusion. The Bozeman campus of Montana State University has about 17,000 students. Even though exuberant college students may not be the neighbors you imagined in your mountain-view retirement location, you may appreciate the eating, cultural, and entertainment possibilities that come with a college town.
Would you like to retire to this destination?
4. Charlottesville, Virginia
Thomas Jefferson, a Renaissance guy, laid the groundwork for what has become a well-rounded city in his homeland and he did a pretty good job. The Charlottesville community is an unusual blend of Southern charm and liberal edge, a wonderful choice for a range of retiree personalities, from the University of Virginia's shouting Hoos to the artists on the downtown promenade.
Beyond the college campus and city center, the foothills of the Blue Ridge Mountains offer lots of opportunities for outdoor leisure, including more than 100 miles of the Appalachian Trail in nearby Shenandoah National Park.
When a protest by white nationalists against the removal of the Robert E. Lee monument erupted into a violent protest in August 2017, injuring dozens of protesters and killing one person, Heather Heyer, Charlottesville drew national attention.
According to the FBI, the city's violent crime rate is a low 175.4 reported incidents per 100,000 population, compared to a rate of 297.8 for all U.S. cities of comparable size.
Out of all 187 metro areas covered in the Gallup-Sharecare Well-Being Index, Charlottesville ranks fifth in overall well-being, with above-average scores in all categories, including physical health and resident satisfaction. So, what do you think about Charlottesville? Is it a good retirement destination or not?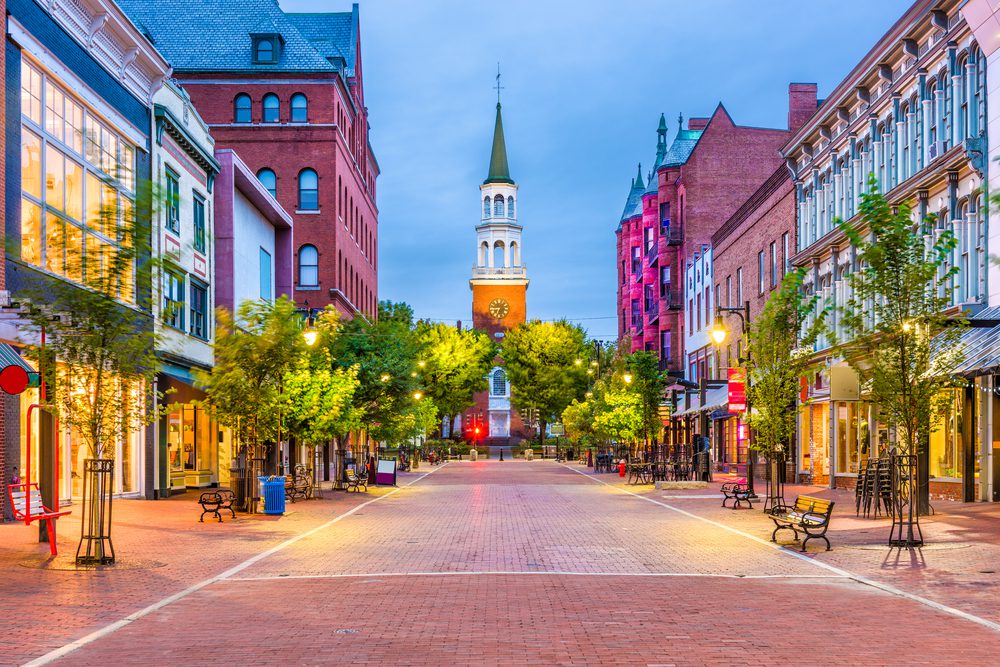 5. Burlington, Vermont
For tree-hugging seniors, this little mountain city on the beaches of Lake Champlain provides a gorgeous location and is the perfect destination for retirees. Miles of hiking and biking pathways, adjacent beaches where you may swim, kayak, or paddleboard in the summer, and several skiing choices are all available in the vicinity.
The town has an eco-friendly attitude, from the enterprises that support the city's economy, such as Seventh Generation, to the local food movement that feeds the community.
Being green, on the other hand, isn't cheap. Taxes and living expenses are exorbitant. While the typical home value in Vermont is a modest $206,000, compared to the national average of $229,000, it rises to $326,500 in Burlington. A private room in a metro area nursing home costs $11,498 per month on average, compared to $8,365 per month in the United States.
At the very least, you will be able to save money on academic endeavors. The University of Vermont will cover the price of tuition for state citizens aged 65 and older who want to attend a class, even if it's for credit. We can say that this isn't a good destination for retirees who want to save money, but it's a paradise for those who want to study.
6. Pittsfield, Massachusetts
New England is notoriously pricey, but Pittsfield, in the western portion of the state, offers a small pocket of relative affordability compared to Boston and Cambridge, where living expenditures are 48.1 percent and 38.1 percent higher than the national average, respectively.
Housing is particularly inexpensive: according to Zillow, the city's typical property value is $173,200, compared to $407,400 for all of Massachusetts and $592,300 for Boston proper.
Fall leaf peeping may be enough to entice you to the Berkshires. However, there is enough to do all year, including good camping, fishing, hiking, and skiing opportunities. Nearby, the Tanglewood Music Center, the summer home of the Boston Symphony Orchestra, hosts musical performances that you will definitely enjoy.
The Clark Art Institute in Williamstown and the Massachusetts Museum of Contemporary Art (MASS MoCa) in North Adams both have world-class art, and I recommend you check them out if this city feels like a suitable retirement destination for you.
7. Morgantown, West Virginia
Morgantown citizens over the age of 60 can take advantage of a number of privileges offered by West Virginia University. If you're 65 or older, you can get a discount on WVU courses, whether for credit or not. If you're 50 or older, you can join the Osher Lifelong Learning Institute's local chapter.
A $30 yearly membership gives you access to local and foreign history, music, computers, and yoga, as well as interest groups, travels, social meetings, and program classes.
With its numerous medical facilities, including the Eye Institute, Heart Institute, and Ruby Memorial Hospital, the University also contributes to the improvement of local healthcare services.
Morgantown's high ranking (18th) among small metro areas is credited to the area's wealth of medical services, which include orthopedic surgeons, primary care physicians, and home-health-care experts, according to the Milken Institute.
Are you looking for another article? Retirement in USA recommends you check this one out: Retirement: How Far $1 Million Can Last You on The West Coast!