What is a returnship?
Have you been retired for a while and realized you're struggling financially? Getting back into the workforce can be a battle for many reasons. A returnship is more of an internship for adults who have been away from the traditional workforce for a while.
It's a back-to-work program where you can return to your previous career without starting from the bottom of the ladder. Most of these returnships last a few weeks to a couple of months. During this time, you're gradually reintroduced into your role.
The employer will provide you with extra training and mentorship to get you caught up to the changes that might have happened while you were away. The returnship gives you a chance to improve your skills to do the job again efficiently.
But they're also helpful for companies because they can hire from a larger pool of candidates with a myriad of experiences. Everyone can gain new perspectives by bringing in people with different backgrounds and knowledge.
This can help existing staff learn more about the world outside of work and help those in the program adjust to the work environment. So let's talk about how a returnship can work for YOU!
Keep reading to get the low-down on returnships!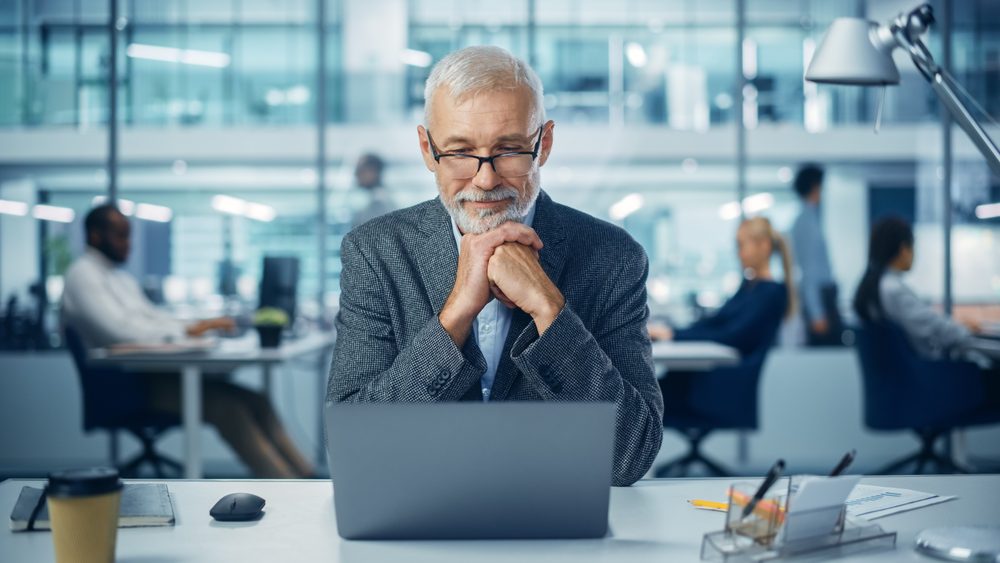 Returnships will help you create a support system
Lots of companies that create back-to-work programs have some type of mentorship element. Your mentor will help you with anything you might have questions about or would like to improve on.
Furthermore, you can get to know the other employees at the business better to widen your support group. By creating a more extensive network of people in your field, you have more people to depend on for advice.
Some of your contacts could even help you find a full-time position when your returnship is over. Some companies offer bonuses that reach $20,000 a year to bring back valued vets.
This is money that can help you rebuild your retirement accounts battered by stock market losses.
Returnships will get you caught up on any changes
Depending on how long you've been away, a lot can change in the workplace. Some things that might have altered include technology, practices and procedures, standard company policies, workplace culture, and company communication.
Rather than trying to figure all this out on your own, you can find a program where someone will guide you through many of these changes.
A growing number of companies offer returnees shorter hours and schedules to accommodate vacation travel, along with remote and hybrid work arrangements that wouldn't have been accepted a few years ago.
With a returnship, you can acquire new skills
Returnships have grown as labor shortages make recruiting expensive and complicated. Many companies think that it would be better to retain these known employees rather than spending to hire and train any new employees and not knowing if it will last.
But as roles evolve and technology advances, you might need to learn some new skills to be an eligible candidate for the job you wish to obtain. During your returnship, you'll learn new programs and systems that are now required for your career.
You might also realize that your skills have depleted since you've been away. A returnship is an excellent opportunity to improve so that you're ready for your next full-time job.
Returnships will allow you to discover what you like
After being away from work for some time, you might be wondering what kind of career would be suitable for you in the next stage of your life. You might want to return to your previous occupation or try something completely different.
In some circumstances, the job you once had may not even exist anymore, or it may look quite different. A returnship is an evasive way of trying other things without having to commit to a full-time job.
You might just discover that you have talent in an area you've never even considered. Some returnships will even allow people to work in different company areas or rotate between various clients.
This sort of schedule will enable you to see what's right for you before applying to full-time jobs. You might even find out that you would prefer to find another returnship program in an entirely different field or industry.
With a returnship, you can transition into a full-time position
Similar to some internships, companies might use returnships as a trial period before hiring an individual for a full-time role. They can have a few people complete the program and then hire the ones they think would be the best fit for the business.
In this case, use the returnship to learn and prove that you are ready to return to the workforce. As you get more relaxed with your work, ask for some additional responsibilities.
Also, request feedback as much as possible from your program supervisor to learn what you're doing well and what you could improve upon.
Even if the return doesn't lead to employment with the company, you can still use it as an opportunity to enhance your resume and gain references.
At the end of the program, ask your manager if they'd be willing to write you a letter of recommendation, which you can then use when applying for full-time jobs.
Have we sold you on the idea? Here are a few companies offering returnship opportunities
If you wish to return to work after a long hiatus, you should know that there are plenty of opportunities to apply for a return. Many employers in the private sector offer paid return-to-work positions, including:
Hewlett-Packard
Dell Technologies
LinkedIn
Spectrum
Boeing
Credit Suisse
The programs will usually vary in what they offer. Still, each business provides the environment to update your resume, brush up on your skills, connect with professionals in your network, and get back in the workforce.
To find a job at a company that offers a returnship program, we suggest you search for a position on "Indeed" with the keyword "returnship," or you can even set up a job alert.
Takeaway
The rise of returnship programs since 2014 is starting to positively impact businesses in general and the rest of the economy. At the moment, we're only scratching the surface of the benefits that they can bring.
Pioneered by investment banks, they're mainly getting skilled workers back into the workforce after a break. But despite the creation of return programs, unfortunately, many employers still discriminate against age and those with gaps in their resumes.
A 2013 study found that the success rate of applicants with career gaps was far below those without, even if the applicant was better qualified. This is why returnship programs are necessary, with numerous positive impacts.
So this shouldn't discourage you from returning to work if you choose to do so. Many companies welcome the idea. You just have to search for them!
If you've decided that going back to work ISN'T for you, we completely understand. So pack your bags, grab your camera, and let's talk about the incredible places you should visit now that you have the time!
If you liked this article, you should also read: Budget Retirement? In These 10 States You Can Get By on 45k a Year