Do you like shopping at Costco?
The weekly Costco run is all about jam-packed parking lots, families loading carts with bulk-sized items, and standing in long queues – in other words, the most exciting suburban family activity.
The generation of baby boomers born between the years of 1946 and 1964, prefer shopping at the warehouse club over prevalent stores such as Walmart and Target. Moreover, boomers simply love to shop, and in particular, they love to shop from this retailer.
Since retirees live on a fixed income, and living on a fixed income is challenging and Costco is a place where seniors and retirees can find the best deals with their Costco memberships.
The giant retailer has many products and services designed and planned for their senior shoppers, let's take a tour through the imaginary aisles and highlight the 10 things seniors should always get from this retailer.
1. Prescriptions
The pharmacy prices are very competitive at this retailer. Senior shoppers are always in need of healthcare items, and with limited income, in the age of retirement it is important that they save more money on prescriptions, and Costco Pharmacy is the best place to avail savings.
Additionally, seniors can also enjoy the Costco Member Prescription Program, even if they are not covered by health insurance or their health insurance does not cover certain medications.
Costco provides senior shoppers by contributing huge savings on affluent health-related items such as hearing aids, eyeglasses, blood pressure monitors, and automatic defibrillators. Hence, as a walk-in pharmacy, Costco remains a practicable and cost-competitive opportunity for seniors.
2. Vitamins and supplements
Anti-aging supplements and cosmetics are a much-needed part of the dietary plan for most active retirees and seniors. The giant merchant has stepped up when it comes to both supplements and cosmetics, with prices ranging.
It is a spot that proposes its senior shoppers with a wide-ranging choice of vitamins, multivitamins, dietary supplements, and herbal supplements. Additionally, Costco offers a decent variety of Kirkland Vitamins and name-brand supplements at affordable prices.
Nevertheless, most of these Costco Vitamins comprise artificial forms of nutrients which describes why Kirkland Signature supplements are so reasonably priced. But to sum it up, Costco Vitamins are a good value for the complete basic vitamins and supplements.
Amazon has a variety of vitamins and supplements too, so if you need something to keep you healthy and always in good condition, you should check them out. For instance, these ones will boost your metabolism and support your brain and they're amazing.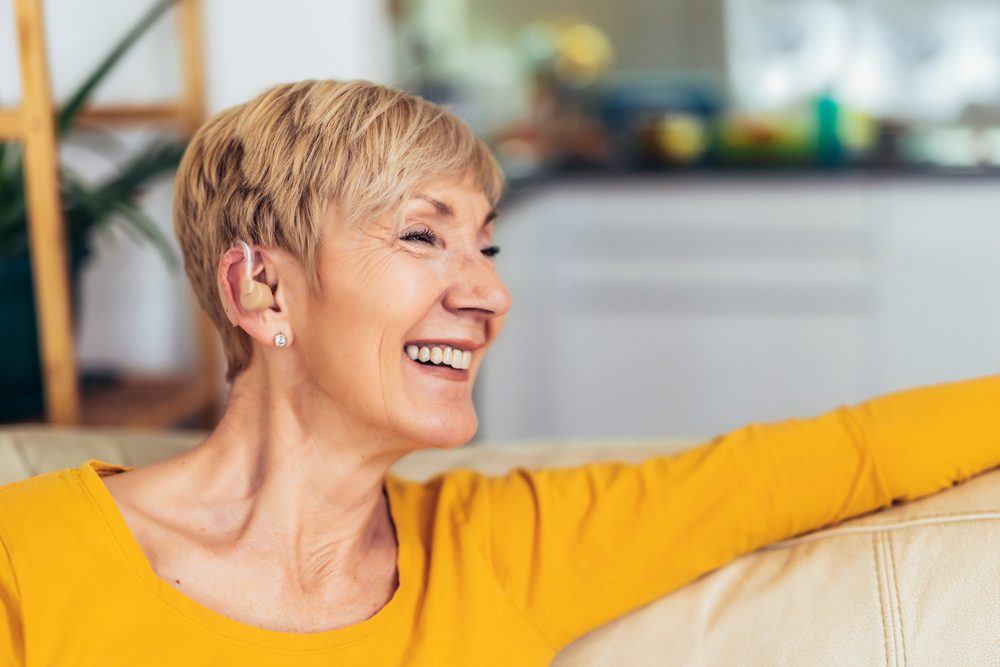 3. Hearing aid batteries
Costco bids great arrangements and an excellent variety of healthcare items that seniors need on a daily, weekly, or monthly basis. Similarly, like food, healthcare items are essential and sacred to senior citizens for survival. Costco has some really good deals at an affordable price range for seniors by saving them money on scripts that they are forced to pay for monthly or on a weekly basis.
Such as the cost of hearing aid batteries which swiftly adds up, but senior shoppers can get noteworthy savings on the finest quality hearing aid batteries from the retailer's house brand, Kirkland Signature, at various settings that have hearing aid centers.
Moreover, when at the store, you can avail the benefit of a free hearing test. Additionally, there is also free cleaning accessible for the hearing aid you already have purchased previously.
4. Golf balls
Many activities and sports become exorbitant to seniors and retirees due to limited mobility, but golf is a kind of sport that most seniors can easily play well even in their age of retirement.
Also, golf is a game that helps reduce the risk of heart attacks and stroke if played two rounds of golf per week which means 36 holes in total. But that also means you should grab a few dozen golf balls before you hit the green.
Costco offers decent quality golf balls for a good price tag, particularly around the greens. The golf balls offer outstanding short-game spin, a soft feel, and good sturdiness.
5. Books
A lot of products and services designed at Costco have a particular appeal to senior shoppers. Hence, shopping at this giant retailer makes a lot of sense for retirees and senior citizens with limited monthly income.
As we all know, a book habit can get quite expensive at times. Retirees or seniors spend 73% more on reading materials than average households, according to the U.S. Bureau of Labor Statistics.
If reading books is one of your hobbies and is on your bucket list, then Costco is a place to help you find a wide range of books at affordable prices. You may be blown away at the selection of current books the retailer offers, many of them are NY Times Best Sellers.
6. Kirkland Signature Wines
Costco is acknowledged for its eminence wine selection. When at Costco, don't miss out on the spectacular Kirkland Signature Wines collection. Since senior shoppers are mostly retired or entering into the life of retirement, retirement's the time in life to lay back and live a brighter life with a glass of delicious wine at a killer bargain.
There's often no requirement or necessity to spend a huge amount on a bottle of wine, you can find an affordable Kirkland Signature Wine bottle at Costco that you will enjoy drinking. No doubt, shopping for wine can be a little daunting as it is difficult to know if you're getting good value for your money.
7. Eyeglasses
Costco offers the best eyeglasses and eye check-up services at the most affordable and competitive price ranges, particularly when compared to the retail eyewear outlets suitably placed at the eye doctor's clinic.
Additionally, Costco Optical offers in-person eye exams from doctors of optometry. There is also an opportunity to hand-pick from an extensive range of contact lenses, diverse and affordable designer frames, and even sunglass frames. Costco likewise sells name-brand contact lenses, as well as eye care products like contact lens solutions.
The final cost of the selected eyeglasses or the contact lenses from Costco can be subject to, the frames and lenses you choose, but that goes for any retailer.
8. Mattresses
Senior citizens often suffer from extreme insomnia and aching bodies. In such circumstances finding the right mattress is vital to battling all these old age troubles. At Costco, you can find the right mattress from a wide range of brands, types, and sizes. Furthermore, if the wide selection makes it hard for you to decide on the right mattress, the retailer has a handy buying guide that can help you shortlist the options.
The shopping experience of buying a mattress at Costco is a great one too, not only does one have the opportunity to review all the different options, but you can also contentedly choose due to the comfortable display of the products. This gives senior shoppers an idea of the look and feel before making a final decision to purchase the product.
Conclusion
Costco promises savings that can't be overlooked especially during an economic slump like this pandemic. Additionally, when seniors and retirees are also on a fixed monthly income. Costco offers a lot of products and services that are specifically designed and carefully planned for senior shoppers or have specific appeal for older shoppers.
Thus, Costco has earned the love and admiration of the baby boomer generation in every part of the country.
From purchasing a hearing aid, delicious lunch, prescriptions, and all the toilet paper at the lowest prices, to catering to senior shoppers on a fixed budget and offering them the shopping experience in a one-stop-shopping warehouse, it is proved that Costco has a persuasive plan to cater to the baby boomer market.
You might also like: 8 Budgeting Mistakes You Can Easily Avoid in Early Retirement!