Planning on moving to the East Coast? 
After decades of working and raising a family, retirement should be an opportunity to relax and have fun. While some people and couples want to stay in their current location, others consider retirement as a chance to move to a new place. In many circumstances, a new location might offer a better fit for their new stage of life and, in other cases, a more reasonable cost of living, particularly if they also need to adapt to living on a fixed income.
People planning to retire may question whether they will be able to survive on a fixed income at this point in their lives when inflation increases, and the cost of living continues to rise. It turns out that there are quite a few places on the East Coast, many of them in lovely sunny Florida, where the cost of living for major expenses like monthly groceries, rent, and healthcare is lower than the national average. 
This guide will take you through the top retirement destinations on the East Coast if you are convinced you want to live somewhere close to the Atlantic but are unsure of where to move.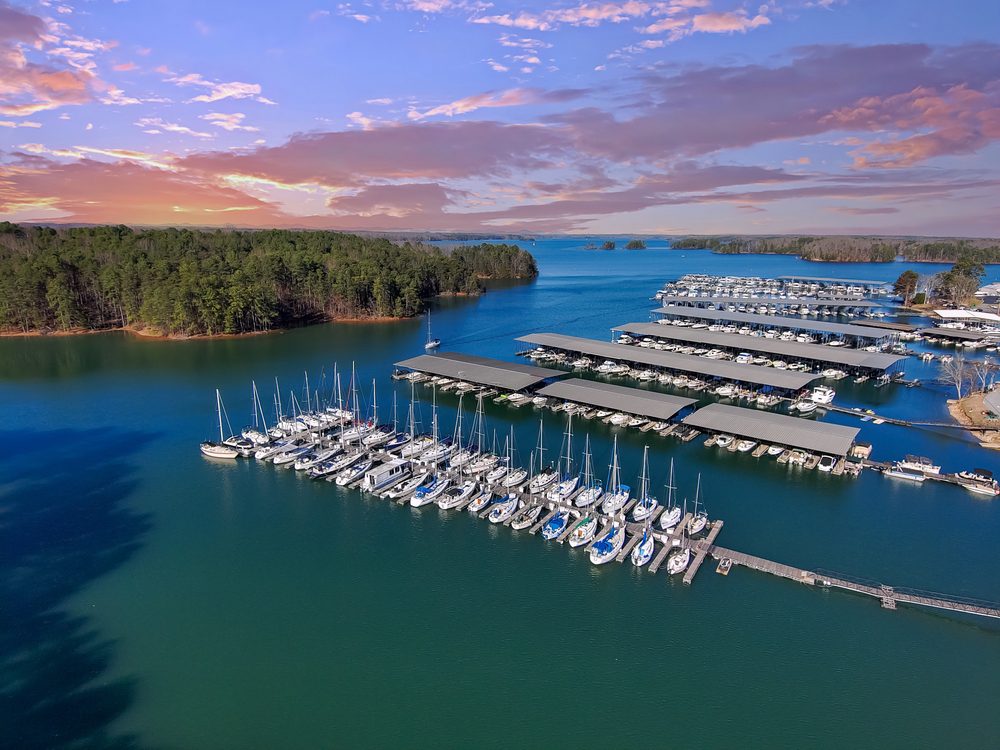 #1 Cumming, Georgia
Cumming, which is roughly an hour's drive north of Atlanta near Lake Lanier's shoreline, is not only the finest place to retire on the East Coast, but it's also the second-best place to retire nationwide. It comes in the first position of Georgia's top locations for retirement as well.
With 32.93 medical facilities per 1,000 population, Cumming tops this list, ensuring that you can always access high-quality treatment if you need it. But with an 18% tax rate, Cumming has a rather high tax burden.
The town likewise tops this list with 1.79 recreation centers and 8.59 senior communities per 1,000 residents. Due to Cumming's proximity to Atlanta, you have access to all of the city's cultural attractions, including professional sporting events and museums. Additionally, Lake Lanier, a reservoir that allows you to swim, boat, and enjoy the beach, is close by.
#2 Great Neck, New York
This Long Island town has the second-highest ratio of medical facilities per 1,000 residents while simultaneously having the second-highest tax burden on the list. In terms of senior communities, Great Neck comes in second place with 3.76 per 1,000 residents.
18% of the population is made up of seniors aged 65 and over. Even though it's near the bottom of the list, if older folks are important to you, there are still a good number of them there. Since Great Neck is close to New York City, all of the city's attractions, from Broadway to the Knicks, are easily accessible.
#3 Melbourne, Florida
A thriving retirement community with 77,000 residents, Melbourne is situated halfway down Florida's east coast. A lively and expanding town has emerged as a result of its renovation initiatives.
Living in a large metropolis or an extremely wealthy neighborhood offers an alternative option to living in a large metropolis. Along the 33 miles of undeveloped coastline, there are numerous waterways that link to the intercoastal. Popular water activities include sailing, fishing, and surfing. Melbourne is the location of the Washington National's spring training. The city's parks include more than 500 acres.
In Melbourne, 21% of people are 65 years of age or older. While the $412.25 monthly cost of groceries is roughly equal to the $411.83 monthly national average, the $407.26 monthly cost of healthcare is less than the $431.42 monthly national average.
#4 Exeter, New Hampshire
Since the Atlantic Coast is only 15 minutes away, Exeter is a good choice if you enjoy breezy days by the ocean. In addition, Exeter is the location of the American Independence Museum and a number of historical churches, one of which dates back to the 17th century.
The small, charming, and historically significant downtown is home to upscale stores, bookstores, and a few restaurants. The American Independence Museum is housed in a number of downtown buildings, including one in which an authentic, unsigned copy of the Declaration of Independence (also known as a Dunlap broadside) was found in 1985. The museum offers tours and displays that highlight the Gilman Family, one of Exeter's most significant early families.
Exeter has a modest tax burden of approximately 11.3%. For every 1,000 people, there are 5.42 treatment centers. This places Exeter second-to-last on the list of that criteria, but it's still a respectable ranking overall. With 0.43 recreation centers per 1,000 population, Exeter is likewise tied for fourth.
#5 Panama City Beach, Florida
It is easy to mix up the past of Panama City Beach with that of Panama City, which sits close inland from Panama City Beach despite being a whole different municipality. These two entities, however, present quite different opportunities.
A total of 12,018 people were counted in Panama City Beach as of the 2010 census, a decrease from the almost 80% growth rate seen over the past two decades. The estimated local population today is slightly greater at 12,624 people. About 45% of the residents are over the age of 45.
You won't notice that your monthly groceries are a little more expensive in Panama City Beach than they are in the other cities on this list since you'll be too busy enjoying the weather. You still spend less than $840 a month on groceries and healthcare combined.
Curious about Panama's insights before moving there? Check out this travel guide that's available for only $10.49 on Kindle only! Buy it while it lasts. 
#6 New Hyde Park, New York
People will have easy access to New York City with New Hyde Park being a part of Long Island. New Hyde Park is a short drive from Brooklyn and Queens in particular. The Barclays Center in Brooklyn, which hosts sporting events and musical performances, as well as the numerous multicultural communities and the restaurants that line them, are all close to New Hyde Park. 
The town's tax burden is 18.90%, which ranks second highest on this list. It ranks third on this list in terms of the number of medical facilities per 1,000 residents, with 22.99. With 14.4%, New Hyde Park has the second-lowest percentage of seniors on this list. However, this can be a good choice if you desire a community with a wide range of ages.
#7 Bel Air, Maryland
You should be aware that this Maryland town has the largest tax burden of any city on this list, at 18.9%, so be sure to factor that into your cost of living calculation.
On the bright side, Bel Air ranks seventh in that statistic, with a respectable ratio of 11.33 medical facilities for every 1,000 residents. It's also obvious that older people enjoy Bel Air. 21% of the population in the town is composed of seniors aged 65 and older. There is an entertainment and arts district in Bel Air, Maryland, where concerts are often hosted. Additionally, Baltimore and Philadelphia are nearby, making it convenient to access their amenities and recreational activities.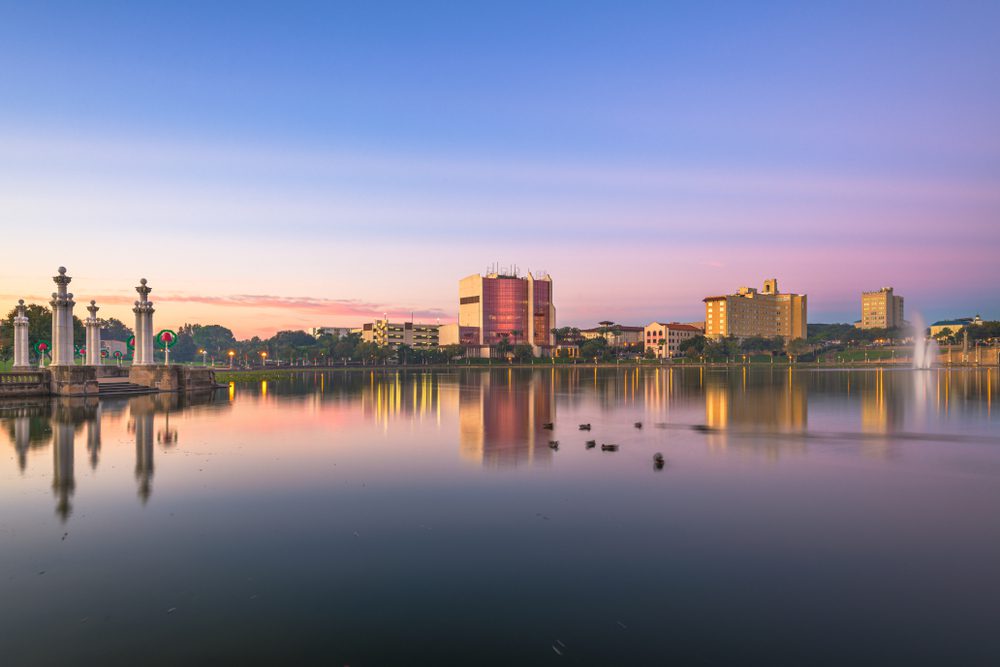 #8 Lakeland, Florida
Don't discount the possibilities in Central Florida, especially Lakeland, if you've been considering moving to a warmer climate. You can spend literally an entire day shopping or exploring this lovely, historic city. It is one of the most sought-after areas in the state due to its proximity to two large cities, Tampa and Orlando, amusement parks, and white, sandy beaches.
Lakeland is famous for its easygoing Florida way of life, which includes enjoying the outdoors in places like the breathtakingly lovely Hollis Gardens. At locations like Lake Parker Park, Common Ground Park, and the Circle B Bar Reserve, locals may also take in the outdoors. Despite being at the bottom of the list, Lakeland has a lot going for it for retirees who wish to make it their home, including a livability score of 82 and a population that is 20% over the age of 65.
Are you curious about other good places for retirees out there? If so, you should check out: Happy Retirees: The 8 Places Where They Live.