Have you ever considered these amazing destinations for a summer holiday with your grandkids?
Choosing a destination for a multigenerational trip can be tricky. You must find activities that are fun for everyone. You also need accommodation that suits both children and seniors. And last but not least, you need to find an amazing destination that everyone is thrilled about.
Grandparents on a multigenerational trip wish for low-key, disconnected fun with their grandkids, while little ones are more interested in playing and exploring their surroundings. By choosing the right family trip destination and making the proper arrangements, both your desires and your grandchildren's will blend seamlessly, resulting in amazing memories.
Instead of racking your brains to find the best places to travel with your grandchildren, check out these 8 amazing destinations! Some are attractions, while others are cities — all are just ideal for your extended family getaway in the US.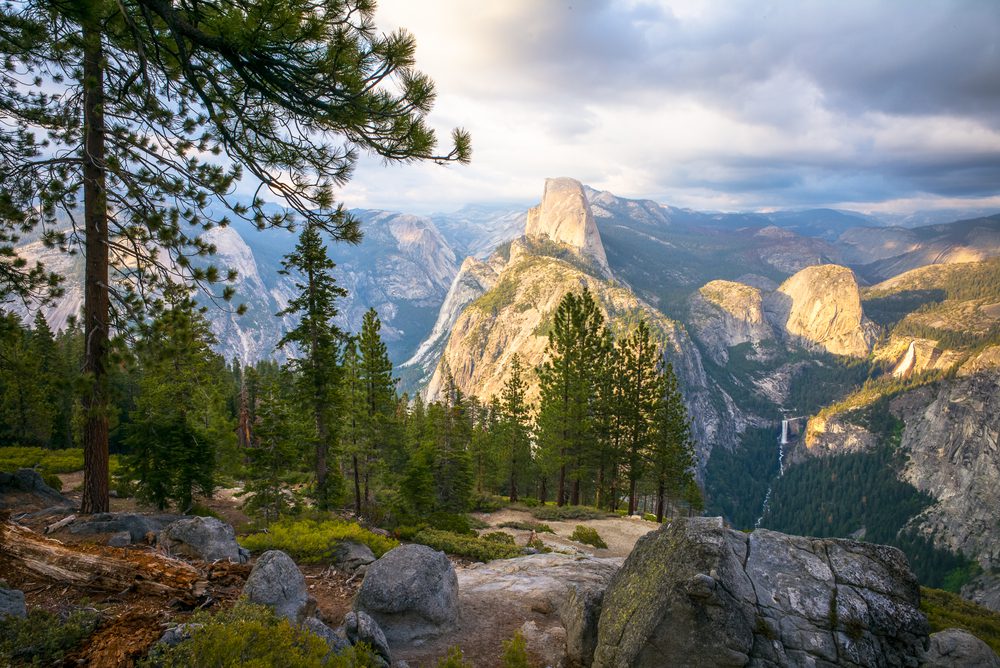 1. Yosemite National Park, California
Yosemite National Park is at the top of many lists of the greatest destinations to visit in the US and nobody can argue why. It has about 1,200 miles of breathtaking rock formations and cliff faces, towering waterfalls, and stunning sequoia trees that have lasted for hundreds of millions of years.
And best of all, a lot of those astonishing sights are easily accessible via trails and roads. No wonder why this is definitely an amazing destination to travel to.
Traveling as a multigenerational family is about creating memories, not just going sightseeing. After seeing some of Yosemite's greatest family-friendly paths, such as Cook's Meadow and Lower Yosemite Falls, think about exploring this marvelous park from a different perspective.
Take in the sights of the Cathedral Beach area while the little ones splash in the Merced Rivers. Or you can picnic at Tenaya Lake and visit Glacier Point at sunset afterward. Whatever activities you choose, don't forget to take lots of family photos while visiting this amazing destination.
2. Plymouth, Massachusetts
Plymouth, Massachusetts is an amazing destination where you'll find lots of water activities but also a pleasant, relaxing beach time. History lovers will particularly love this one. It's definitely one of the best destinations to travel with your grandchildren. Since Plymouth is a small town located on Cape Cod Bay and not on the actual arm of the Cape, it's easy to drive to and from.
There you'll find lots of ice cream places and restaurants. As you walk uphill toward the village's historic district you'll see more places to shop, eat, and grab a coffee. And don't worry about not finding a parking lot. There are plenty near the harbor.  
This amazing destination is perfect for a multigenerational family trip. Younger travelers can go deep-sea fishing or kayaking, while senior travelers chill on the beach. The harbor area provides easy-to-navigate and flat paths that make walking enjoyable.
More adventurous ones can explore farther, including hiking at the Second Wind Brewery or Dirty Water Distillery, both being within a short walkable distance of the harbor.
The summer is definitely the best season when you should visit Plymouth. The weather will be warm and pleasant, ideal for spending some time on the beach, eating dinners outside, and hiring a kayak to experience wonderful water views.
3. Oahu, Hawaii
Oahu is one of the third Hawaiian islands and it's an amazing destination for both children and adults. It provides a vast variety of activities that will attract everyone no matter their age or interests. There's a lot to do to keep the whole family active so no one will get bored while visiting Oahu.
While the other two Hawaiian islands are more focused on daring outdoor adventures, Oahu offers both lower-key activities and active outdoor adventures. Those who are willing to try adrenaline-rush experiences can go surfing, snorkeling, off-roading in the jungle and so much more.
There are also plenty of fun activities to relax such as visiting the Polynesian Cultural Center, shopping in Honolulu, touring Iolani Palace, or sampling specialty coffee at a local farm.
Tip: You'll have to rent a car to visit all these attractions. But don't worry. Driving in Oahu isn't any worse than most big US cities.
…Keep reading to find many more amazing destinations!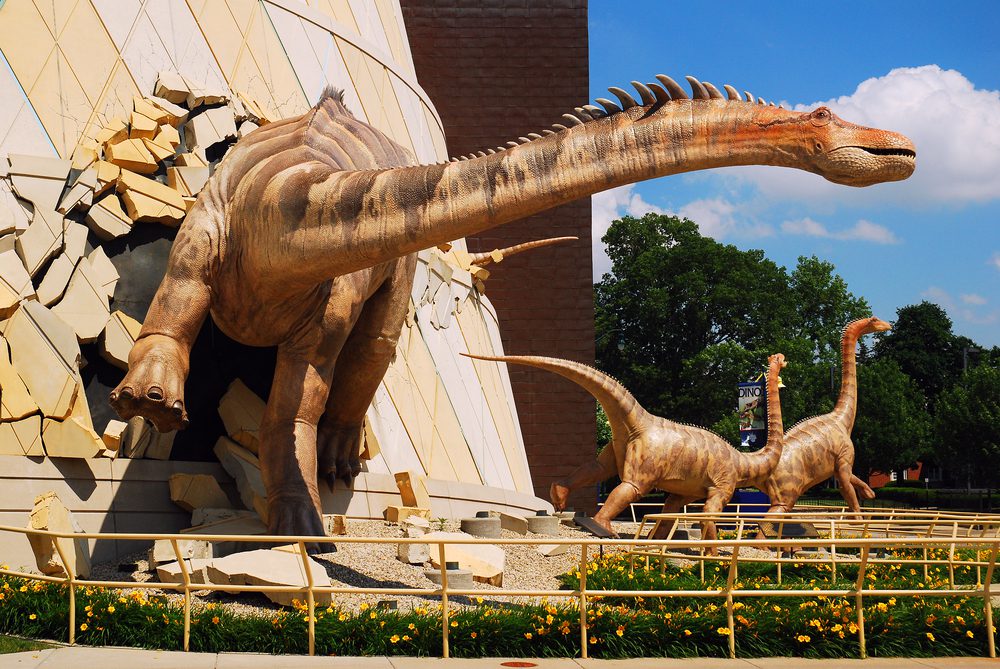 4. The Children's Museum of Indianapolis
This museum is definitely an awesome place for a multigenerational family trip. There's so much to do and see, and you'll have your grandchildren entertained for the entire day. They will be so delighted that they won't leave the museum! As an adult, you'll also find it pretty interesting. Every family member will learn some new things after visiting The Children's Museum of Indianapolis.
There are some fascinating exhibits, outdoor and indoor activities, a snack bar and so much more. If the weather holds up, both little ones and adults can enjoy some fun outdoor activities such as racing, basketball, baseball, hockey, a climbing adventure, and so on.
Some of the fun activities for kids involve the Lilly Theater, the Carousel Whishes and Dreams, Science Works, Playscape, The Fireworks of Glass, and more. If you want to know even more about the secret locations to explore, make sure to give this guide, which you can find on Amazon: Secret Indianapolis: A Guide to the Weird, Wonderful, and Obscure.
5. The Catskills, New York
If you're looking for a wonderful getaway in the middle of nature, the Catskills are your way to go! This amazing destination is only an hour and a half from New York City, yet it feels like a world away. No matter the season, there's magic there all year round for people of all ages.
The Catskills are well-known for their excellent opportunities to ski at the Windham Resort and Huner Mountain. If your grandchildren love skiing, bring them here. Those who haven't skied before can take lessons with a professional instructor. After a day of multigenerational skiing, you can try out some heated pools and hot tubs.
The Catskills isn't just an amazing destination for skiing. You can also go there with your family outside of the ski season. A trip to the world-famous Kaaterskill Falls is a must! People of all abilities can now visit the tallest waterfall in New York State thanks to a newly-paved trail. There are several hiking routes that may interest you, offering multiple options for both young kids and grandparents.
6. The Maryland Zoo
Also known as "The Baltimore Zoo", the 135-plus acre zoo is one of the oldest zoos in our country located in well, pretty obviously, Baltimore. It's popular with both Baltimore locals and out-of-town tourists alike, featuring fun play areas for grandchildren while grandparents can relax. Special activities running throughout the year make going to The Maryland Zoo a new experience each time you visit it.
The little ones will LOVE this amazing destination! Meeting eye-to-eye with lots of animals is a great experience that will definitely stay with them forever. They will be able to feed the penguins and tortoises, watch elephants and giraffes, and all these incredible, fun encounters should be immortalized in photos.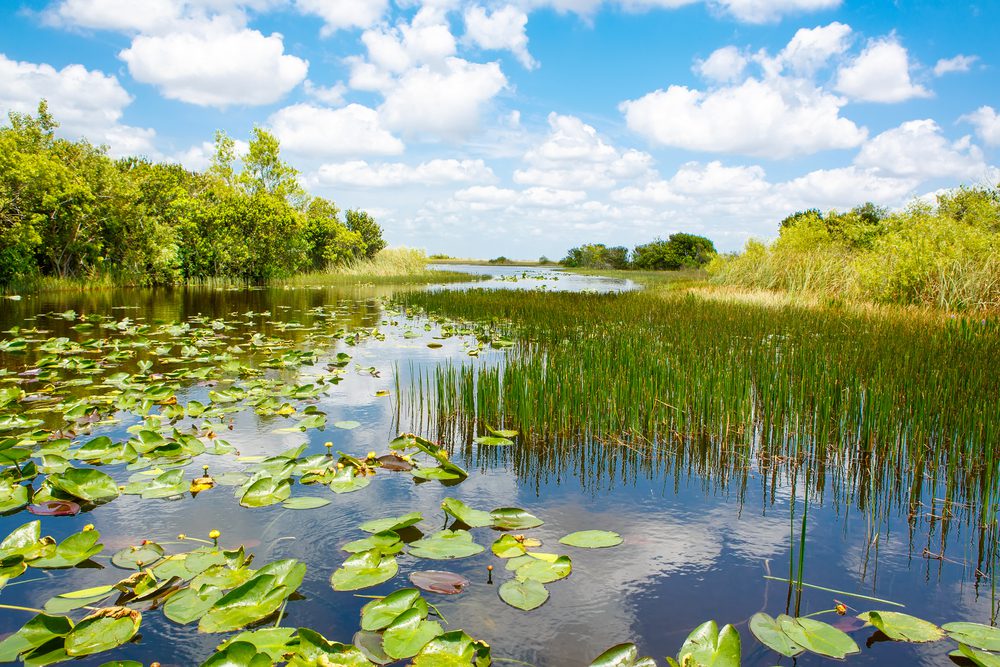 7. The Everglades, Florida
If you're looking for a great destination to visit with your grandchildren, you should go to the Everglades National Park. Situated in southern Florida, this is a gorgeous spot to reconnect with nature and experience the majesty of this astounding area.
Since the Everglades are in a pretty large area, there's lots to do and see. Camping and hiking are one of the most popular activities there with several easier trails to explore. For a quick, easy hike that even small kids can complete, try the Bobcat Boardwalk.
Another excellent and relaxing way to enjoy this amazing destination is by boat. You can book an airboat tour, which will allow you and your grandkids to see the mangrove forests and even spot some alligators!
8. St. Augustine, Florida
By heading south, you can stop at St. Augustine, an amazing destination to visit with your grandchildren when they're around 8 or older. There's so much to do and learn that your grandkids won't have the time to get bored. Both seniors and the little ones will learn new things by going to this place, abundant with a rich history — the sort of history children aren't taught in schools.
There are over 60 historic attractions and sites to enjoy. The best way to see the highlights is by taking the tram for a round trip around St. Augustine. Here are a few places we recommend: the Bridge of Lions, the famous Castillo de San Marcos Fort, the St. Augustine Lighthouse, and the Fountain of Youth Park.
If your grandchildren are animal lovers, they will love to visit the GTM Research Reserve, home to a great diversity of animals and sea creatures such as snakes, fish, and turtles.
There are also beaches, golf courses and so much more. This being said, St. Augustin is definitely an amazing destination that tourists of all ages will love!
And since we have discussed some amazing destinations you can visit together with the little ones, we have to also stop and think about our own desires! Keep reading about the best bucket list destination you definitely have to visit here!