Are you ready to make the most of your golden years with an exciting retirement destination?
Boo-yah! The coronavirus pandemic is finally behind us, and all we want is to plan trips for the next few years and, if we can, as soon as possible! You're already in retirement, and the last couple of years were a bit slow but also hard.
I bet you have some retirement destinations you want to see in the near future, but you have to keep in mind that some trips are better booked some time before.
You know to be sure that you'll find accommodation and everything that implies a proper vacation. I am usually a very spontaneous person, but sometimes this comes to my disadvantage, especially when it comes to ticketing. What about you?
Are you planning on going to Iceland to see the Northern Lights? Or are you planning a trip to Egypt to see the pyramids?
…What are your favorite retirement destinations outside the USA? Tell us in the comments!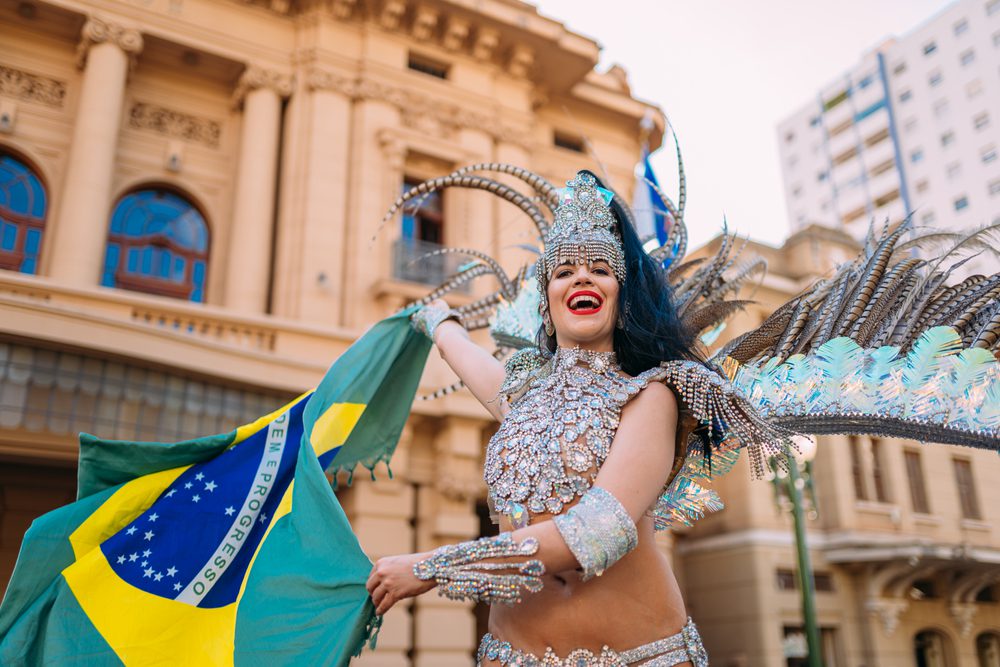 1. Carnaval in Rio de Janeiro
This retirement destination needs no introduction! It is among the biggest festivals in the entire world and is worth paying a visit to once in a lifetime. If you are planning on going on a trip to Brazil, then you have to know that planning ahead is probably the best idea!
You will want accommodation at an affordable price, so be careful. Some of the best ones are usually booked a year in advance.
Who doesn't want a week of samba dancing in the street, astonishing women and live music, which basically means you're going to party like never before? How cool is this? For instance, I've always wanted to go to Rio de Janeiro, and I will probably go next year.
Who said retirement should be boring?  
2. The Northern Lights: a trip to Iceland
Iceland is one of my favorite retirement destinations in all of Europe. With so many fantastic things to see, starting with the thermal Blue Lagoon and black sand beaches, Iceland is one of those trips that might be the best.
Reykjavik is the capital, and it's also full of tourist attractions. You might keep in mind that because the sun doesn't set during the summer, the perfect time to catch this view is from September to April. Most of the visitors also check the dates between November and February.
So, if you're a loner and retiring brings with it a strong desire for silence, make sure you book your flights ahead of time. This trip will definitely be worth your money down to the last cent!
3. Christmas markets in Europe
Of course, Europe has one of the best deals when it comes to flights. But you have to be careful because for this retirement destination, you may need to plan one year in advance. A lot of traditional dishes are worth trying, especially mulled wine, which will definitely have a different taste there.
Let's not forget about seasonal cakes. They are delicious! The good news is that from Prague to Berlin, the markets are plentiful and open, so you don't have to buy your tickets in advance.
I personally prefer Christmas in France, not only because it has been listed as one of the best Christmas markets in Europe, also because of its unique activities, such as the lantern trail. You will get into the jolly season right away, especially if it's your first time visiting!
Which retirement destinations are the next ones on your list?
4. Faroe Islands
During summer, this retirement destination is worth visiting. For those who didn't know, the Faroe Islands are a remote territory of Denmark that is between Iceland and Norway.
This is one of those trips worth going on because it is one of the destinations where a limited number of visitors it has been set.
If you are a nature lover and you want to go on a trip where you can admire waterfalls, endangered puffins and many other amazing surroundings, the Faroe Islands are definitely your retirement destination. You just need to be careful because this is a trip that is mandatory to plan ahead.
Psst!… During the summer months, the weather is usually warmer and drier. Days have 20 hours of sunlight, which is amazing in case you want to stay longer on the islands. I would love to live there. What about you?
5. A tour of Japan
If you are planning on visiting this retirement destination this year, it might be a bit difficult to arrange, especially if you want to spend just a few days there. Imagine having this on your mind for a while now. Visiting for only 5 days won't be enough!
When it comes to Japan, we all know that their language is difficult for most foreigners. Nobody said you should learn Japanese in order to have the perfect trip. It just needs to be planned some years ahead in order to have a tour guide during your trips around the cities.
An itinerary needs to be customized by a travel specialist starting from Tokyo to Osaka. If you look carefully, you might have time for everything you want, including sneaking into a few places to buy some souvenirs. Don't forget to put Imperial East Garden and Meiji Shrine on your list.
Have you ever thought of going to Japan? After everything we said, Japan has to be one of your retirement destinations next year! This is definitely one of those trips that is worth having at least once in your life!
6. A Nile river cruise through Egypt
Egypt is the perfect retirement destination for those who are truly passionate about history, and, for sure, it will be the trip of a lifetime. For sure, Egypt has to be one of your retirement destinations because this cruise will be the best experience.
And in order to see everything that is mandatory, you might want to hire a guide. Before the COVID pandemic, local operators were struggling to keep up with the demands. That's why you should book this trip early.
The bucket list for Egypt must include: Cairo's Museum of Egyptian Antiquities, featuring the treasures of King Tutankhamen; The Necropolis of Thebes, which is Egypt's largest repository of pharaonic tombs; and last but not least, Luxor's Karnak Temple complex.
Have you ever thought about going to Egypt? Keep on reading to find out more details about other retirement destinations.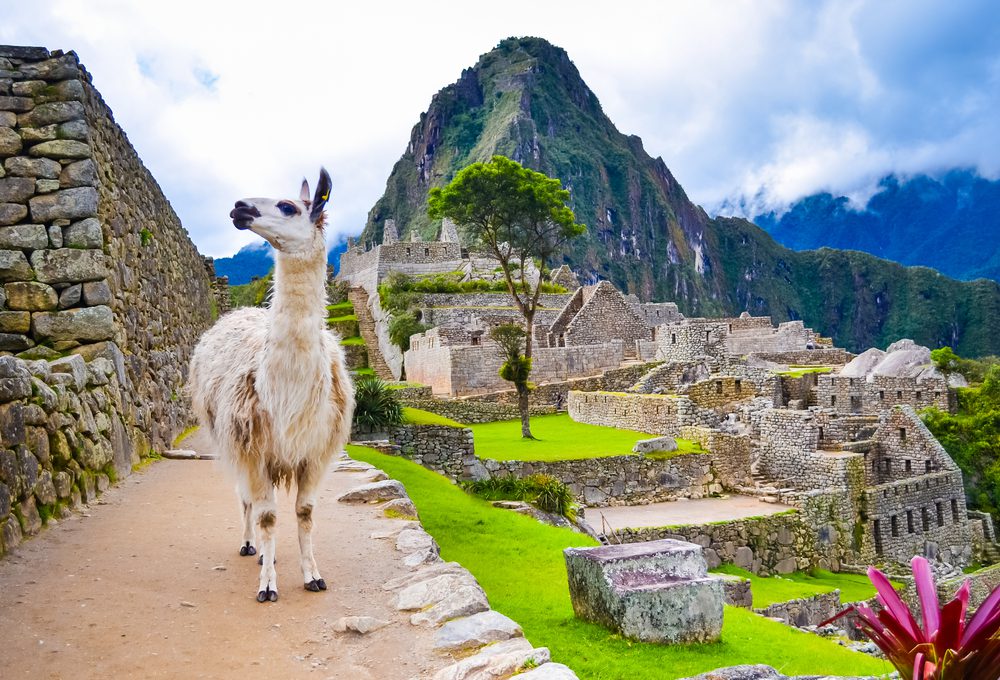 7. Machu Picchu
If you haven't been to paradise until now, then you must pack your bags this year and go to Machu Picchu! This destination has become one of the most popular in the past few years, which means it is pretty crowded.
The best period when you can visit this place is between April and October, when it's warm and dry. This will secure  for you one of just 400 daily tickets to climb up the iconic peak of Huayna Picchu, from where you can see the ruins from above.
How cool is that? If this wasn't enough, Inca Bridge has to be on your bucket list of the places you really need to visit while in Machu Picchu. This was built as a secret pass for the Incan army. Make sure you put this place on top of your retirement destinations bucket-list as soon as possible!
8. The White Truffle Festival in Italy
Bella Italia! When I say Italy, I automatically think about pizza and ice cream, but this time around we'll give you a better option: The White Truffle Festival! This event takes place in the season of fall, when truffles are at their peak.
From the beginning of October until late November, a lot of market stalls fill the streets with a lot of tasty dishes (made with truffles, of course).
This place is perfect for you if you are always on the search for tasty foods. Gourmands, Italy is waiting for you.
Unlike other places we've mentioned before, Piemonte is not that crowded, so you can easily find good accommodation near the center. If this isn't one of your retirement destinations, then we don't know what else it could be!
9. A cruise to Antarctica
If you are a winter lover, then you'll love Antarctica for sure! You just have to keep in mind that this trip needs to be planned a year in advance in order to have the cabin of your choice.
Departures during the season are limited to a limited number of people, plus a lot of people are excited to come. Imagine taking this opportunity! You will be surrounded by water for a couple of days. It's going to be exactly like you saw it on the Discovery Channel. In a single word: amazing!
Are you considering making Antarctica one of your retirement destinations? What do you want to see there? Tell us in the comments. We are eager to know!
10. The Camino de Santiago in Spain
This place breathes history! For real. The Camino de Santiago is located in northern Spain and is one of the most popular destinations. This trip will last for a week to a month or more, depending on what you want to see or how much money you want to spend.
If you want to visit these places, you have to plan at least one year ahead, especially if you want to go in between April and October.
You will have some discounts if you do that just because most of the prices are high during that specific period. Make sure you put your comfort before everything else since you're going to walk a lot in this scenery, which is worth seeing.
Will you include Spain on the list of retirement destinations?
11. A cruise along the Alaskan coast
At least once in your life, Alaska is that place you need to see. And when would be the perfect time? There is no such thing because the perfect time is now! The good news is that this trip doesn't require booking twelve months out! Cool, right?
The only thing is that the best cabins (the low midship location is the most stable) are gone quickly.
If you're a nature lover, then you'll never want to leave Alaska. Among the activities you can do here is fishing! So if you're planning on staying longer, you can also book a cabin. I wouldn't think twice. This place stands among one of the best retirement destinations.
12. The ultimate national park road trip across the US
We know your true American spirit won't leave the States unexplored. And that's why we also recommend a road trip to the national parks. One thing: everybody has the same idea when the summertime comes.
If you are planning on going to the Grand Canyon, Yosemite, Zion, or Yellowstone in August or July, then you might need to plan ahead in order to avoid the crowds.
And don't forget to pack your sunblock while on your adventure. Our recommendation? You can't go wrong with Neutrogena's Ultra Sheer Dry-Touch Water Resistant and Non-Greasy Sunscreen Lotion from Amazon!
Going camping with an RV is a pretty common thing among Americans. What are the places you want to visit in our country?
Which are the best retirement destinations? Tell us in the comments. Maybe we can add more to our lists too!
And if you enjoyed reading this article about retirement destinations, for some more great advice, we recommend reading: 14 Best Things That Happen After Turning 65.