Do you want to be one of the happiest retirees?
When we retire, we all want to find peace and quiet. And while most retirees can manage to find it in the communities that they are already in, some may be thinking about all the reasons they should be moving away. While moving may not be for everyone, if you feel like you could be more fulfilled somewhere else, you shouldn't let anything or anyone stop you from moving somewhere you could be happier.
But the question is, where can you move? The key to a happy retirement is to live comfortably, which includes being able to reach everything you may need easily, where the costs aren't high, and where your mental health will be thriving. However, some of the best places to retire are not exactly the most affordable, especially for retirees.
In order to help you make the best decision, we have gathered some of the best locations where retirees say they have been the happiest and also added the cost of living for one person! That way, you can be in the know and make your calculations accordingly!
Let us know if any of these locations may end up being your new home in the comments below!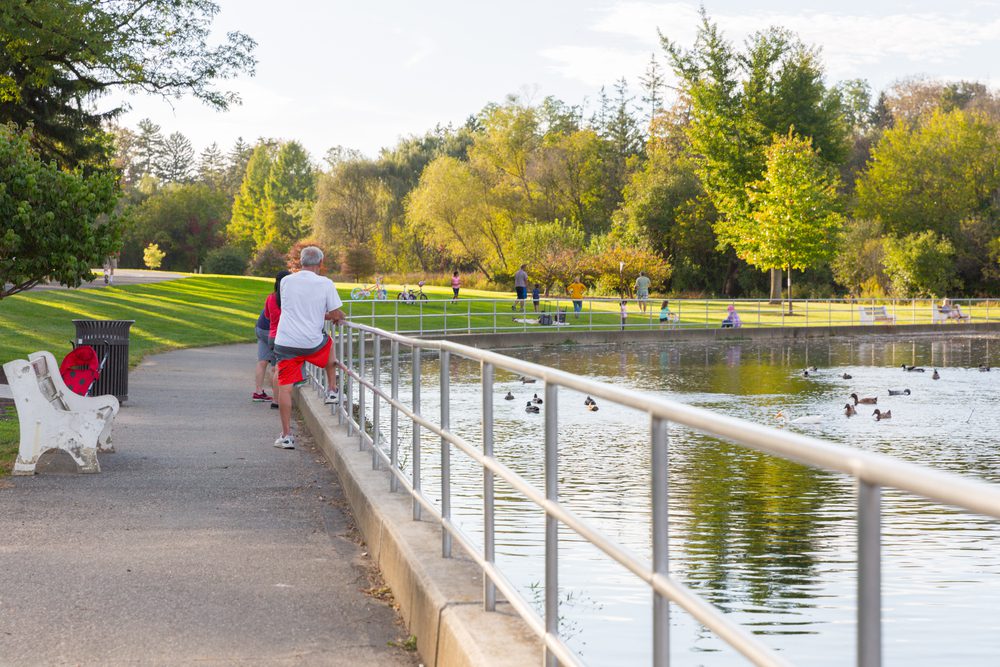 Pennsylvania – Allentown
Our first entry is Allentown! Together with their amazing historical sites that have remained the same and preserved for hundreds of years, this town has a lot of character, and you will definitely not find one moment dull.
Allentown is also a short drive away from New York and Philadelphia, so you do not have to worry about access to an airport or anything of the sort. You will be away from the hustle and bustle of a big city but close enough to have access to other important avenues that a big city offers.
Otherwise, Allentown has multiple concert halls and theaters, as well as a bustling museum scene, so you will have a lot of things to do and explore. The only drawback would be the quite high cost of living per person, which rises to about $2,169 a month, out of which about $1,500 would be just rent and utilities. If you are moving with a spouse, however, these costs may end up being lower per person!
Florida – Fort Meyers
One of the first Florida destinations on our list! After all, there's no one else that loves the sunny state more than retirees! With multiple retirement communities around the state, it would be quite sad not to see it on any list. Fortunately for the state, it appears on our list of the happiest places more than once!
Fort Meyers is a very popular destination for retirees, partially because of the quaint town but also because there are a lot of activities one can do in the city and around it. From taking the boat to one of the nearby islands to explore or going to the Ding Darling National Wildlife Refuge, these are just some of the amazing things you can do. If you're planning to rent, the cost of living comes to a little under $2,000, and the rent will only be around $1,290 per month!
Michigan – Ann Arbor
If Michigan could brag about one retirement spot that everyone has their eyes on, it would be Ann Arbor. After all, the city has so much to offer, especially if you're a nature or sports enthusiast! Retirees can catch a number of football games at the University of Michigan, and if you are not that into this type of sport, you can turn your attention toward the myriad of hiking trails and natural parks.
What's more, if you love a canoe ride or just enjoy going out on a boat, the Huron River is at your disposal! The average cost of living would be $2,176 per person per month, which would include rent as well. And if you're moving with your partner, then it would end up being even less per person!
Florida – Pensacola
Florida's back on our list! And now, with a definitely less expensive option that is just as satisfying in the eyes of the current retirees that are already living here. If you are looking for a recognized place in the United States that is known to be a great place to retire, then Pensacola may just be the place for you.
The town can boast about the fact that they have everything that Florida can offer, but at a more affordable price than their neighbors! From the tons of beaches they have to the amazing festivals of all kinds that happen all year round, there is plenty to do and a lot to keep the morale up for all residents!
If everything sounds amazing to you, then you should also keep in mind that the cost of living per person is about $1,750, and this includes rent! One of the more affordable places on our list, Pensacola, is worth a visit before you decide if it's the retirement haven you've been looking for.
Pennsylvania – Lancaster
Pennsylvania is making another appearance on our list, though it cannot give Florida a run for its money with the number of entries on our index. However, a retiree's happiness doesn't lie, and Lancaster is definitely up there with all the other places here, with the added bonus that it is also affordable.
The city is a peaceful oasis, full of open, wide spaces that just call for a moment of relaxation, and they all come with all the amenities you would expect from a big city. You can add some historical landmarks and some amazing hiking trails to the list of things you can enjoy, along with an abundance of fresh produce, as Lancaster is surrounded by farmlands owned by the Amish.
The average cost of living per person is around $1,895 a month, which makes it pretty affordable in the grand scheme of things!
Florida –  Tampa
If there's one place that all retirees know about, it's Tampa! With 3.5 million people that currently reside in Florida that are over the age of 65, it would be pretty hard not to have an abundance of cities from this state on our list. And Tampa is one of the beach-forward places that just always makes it to the top of retirement spot lists. Retirees who love the beach and other water-related activities, such as fishing and multiple water parks for their grandchildren, are going to love Tampa.
On the other hand, despite all of the benefits, living here is quite expensive, with the average cost of living being around $2,403 per person per month, with only about $1,550 of that reserved for rent and other utilities. Despite it being quite expensive to live here, it is still an amazing destination you can choose if you're a retiree that's looking to relocate.
Retiree Haven: Florida – Melbourne
Out of all the Floridian cities on our list, what makes Melbourne extremely special (besides the fact that it is one of the most affordable ones to live in) is the fact that it is close to the Kennedy Space Center. What's more, Melbourne is also part of the Space Coast, which indicates the fact that residents can easily get the chance to see rockets being launched into space.
Besides the fact that it is a hub for space enthusiasts, retirees can also get the best of Floridian cities here, as it shares almost all of its perks with the rest of them. It has a few beaches, and you can even see dolphins alongside all the amenities that cities generally offer. You can enjoy all of this at an average cost of living of less than $2,000, which makes Melbourne pretty well-priced and affordable when compared to other cities on our list.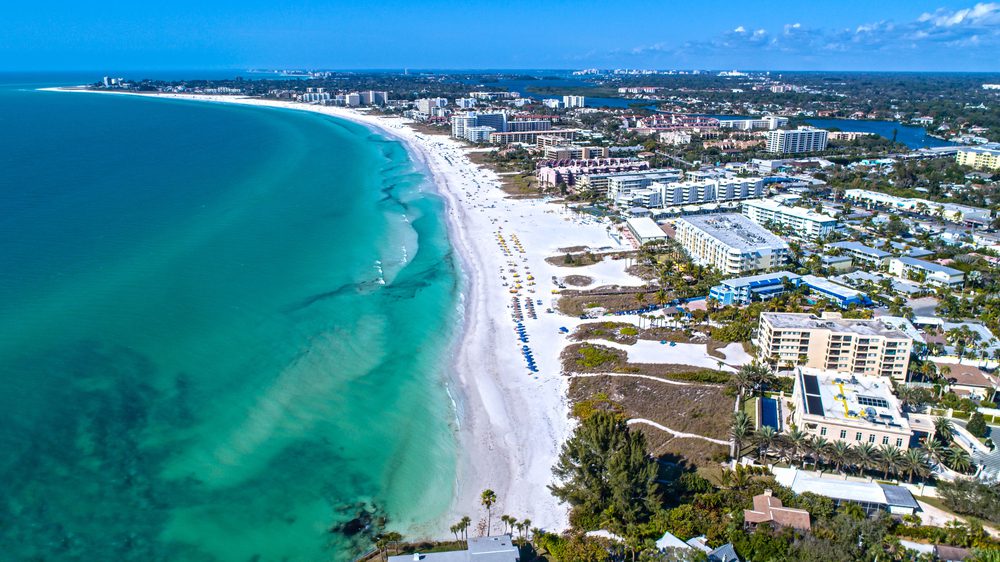 Florida – Sarasota
And if you are still surprised to see Florida on our list, you should leave it be. The sunny state has long been one of the most popular retirement destinations among retirees, even some that are not from the United States, as our Canadian neighbors seem to love it just as much as we do. And while there are many places on our list, this one ended up being ranked number one when it comes to retirement spots in the U.S.
This doesn't mean that it will be cheap, though, as it comes up to a high cost of living per person of around $2,495 per month, out of which, on average, around $1,600 will be for rent and utilities. However, people who live here are extremely happy, and they vouch for the area. They have access to gorgeous white sand beaches as well as some of the best gift destinations in the country!
What's more, retirees have a wonderful relationship with the people in their communities, and they report having made connections of a lifetime!
Are you curious about other good places for retirees out there? If so, you should check out: 8 Most Amazing Places to Retire on The East Coast.