Were you aware of how popular overseas retirements have become?
Overseas retirements have become increasingly popular over the last few years. Think about it: The world is yours!
You could be living in a coastal paradise, a winter ski haven, or an exotic jungle where you can be surrounded by lush flowers, woodland animals, and majestic waterfalls.
According to the Social Security Administration, the number of retirees who get Social Security outside the US has jumped 40%, to more than 413,000 between 2007 and 2017.
That doesn't even count the millions of young Americans enjoying early retirement in another part of the globe, mainly due to the lower cost of living overseas.
While there aren't any exact figures on the total number of Americans living abroad, the State Department estimated that in 2016, 9 million Americans were living outside the US, excluding the military, a significant increase over the 6 million estimated in 2011.
But besides knowing where you want to spend your retirement days, you also need to determine whether you should bring personal property from your home, including whether to ship your car.
With determination and careful planning, you can help ensure that your retirement move goes smoothly. Follow along and read about the 7 things you should know about planning an overseas retirement!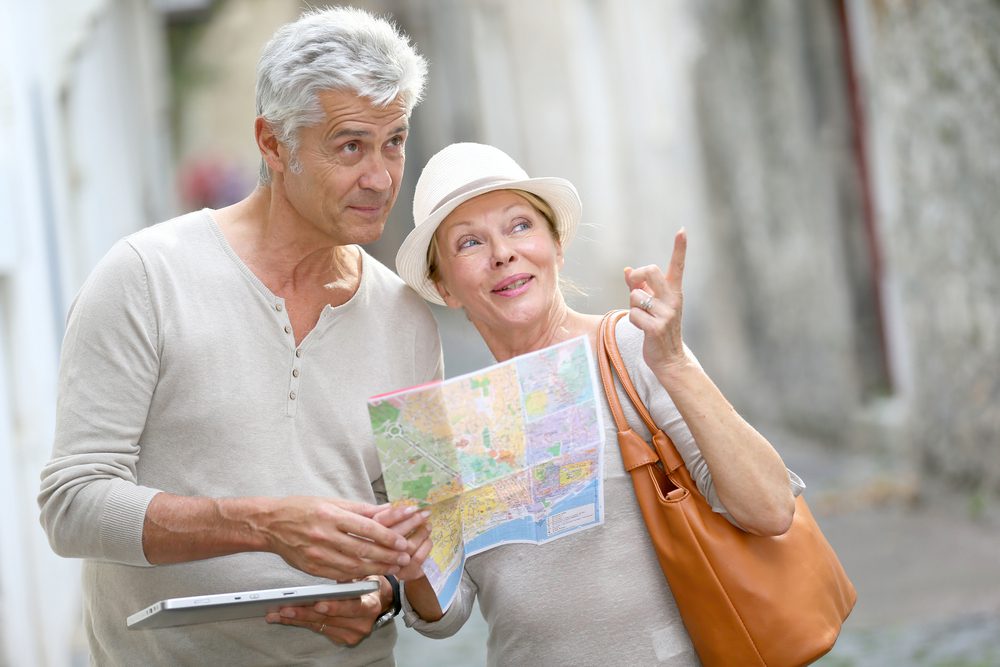 Set Retirement Abroad Goals And Choose Your Location
The world is a pretty huge place, so you can't just throw a dart on a map and choose your new home all willy-nilly. We suggest making a list of goals to think about everything you need for a happy and healthy overseas retirement.
Ask yourself a few main questions about what's most important to you regarding a big move like this: Can you live a better life on a budget? Are you looking for exploration and adventure?
Most importantly, perhaps, decide if you want your overseas retirement to be a permanent or temporary move. And, as you're figuring out how to retire abroad, always keep your goals in mind!
Go For A Test Drive
In most cases, an overseas retirement is more than finding the ideal climate and best sunsets. It's probably not the best idea to sell your home and all your possessions and fly off to a new life before seeing the sight.
Once you've picked a place that interests you, visit and take it for a trial retirement, maybe a month or two if you can handle it. Try out the area and idea. If you find the experience challenging and frustrating, you can go home any time.
Your old life is waiting for you. In the worst-case scenario, you'll have had a vacation you can tell your friends and family about. If you find yourself enjoying the adventure, then great. Come back home at the end of your trial run and consider the next step.
Maybe take a second, more extended trip. Perhaps visit another destination that interests you. Or, you can start packing it up and get back there ASAP. The main idea is that you don't have to decide this all in one go.
No matter what you do, it isn't a one-way trip. You can always come back. And you can adjust the idea to suit your needs.
Can You Afford The Cost Of Living?
One of the appeals of overseas retirement is the lower cost of living in many countries, which helps stretch your limited retirement income while maintaining a better quality of life. Suppose you plan to live on a retirement pension or social security retirement funds.
In that case, it's very important to check the cost of living in the area you're interested in before finalizing your move. You'll want to be able to live within your budget now that you're not working.
Check rental rates, and don't forget to also check into what dining out will cost, as well as groceries, clothing, and other necessary supplies. It's not wise to live beyond your means when you move overseas, especially if you have a budget that MUST be adhered to.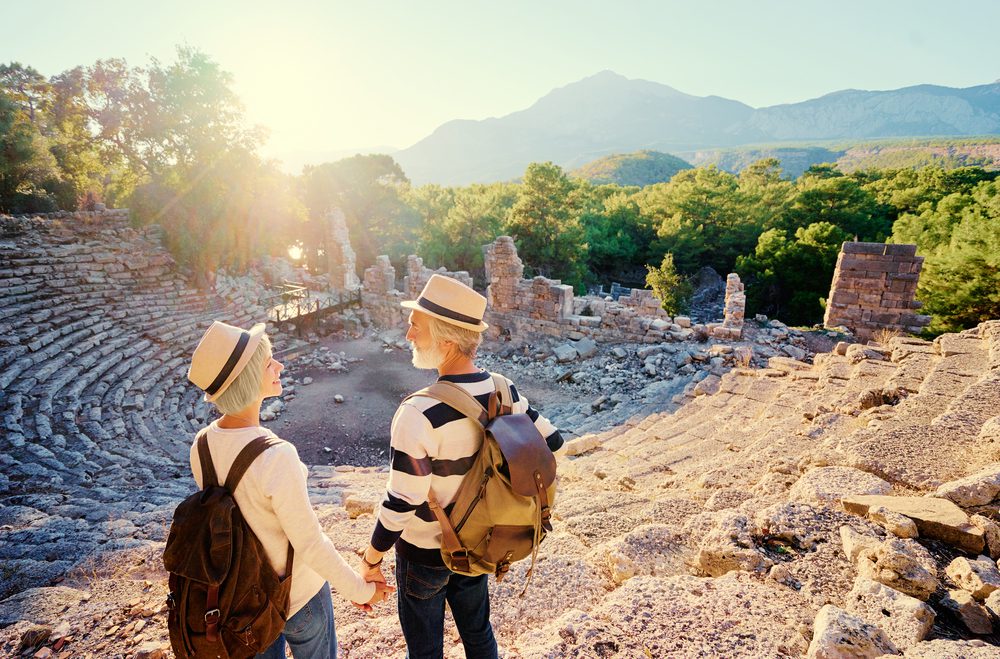 How's The Healthcare?
Before jetting off on a plane to the tropical forest of Brazil or spending your days skiing in Switzerland, check with your health insurance provider to ensure you'll be covered when you move.
If your insurance isn't valid in this new land, it's wise to check and see about the healthcare laws in the country. In retirement, healthcare is an essential factor to consider, and you should know how much primary care, emergency care, and other services will cost.
Medicare doesn't cover services that are not in the US. We suggest you look into obtaining overseas healthcare even if you never get sick. Accidents DO happen, and people get sick when least expected. Getting quality treatment can mean the difference between life and death!
Consider The Expat Groups
Another important part of your overseas retirement is looking into expat groups online before your move. It can really aid you in learning more about the country you're in.
For example, you might have a list of restaurants from a brochure, but without seeking information from others, you may not realize that you have to dress a certain way in order to be served.
Expat groups are also a great way to meet other people in the country who have retired or started a new life and are seeking friends. Having a friend when you move can be very valuable, especially if you're moving alone and would enjoy drinking a cup of coffee with someone.
It's also a fantastic way to get some advice on homes, things to do, and many other things.
What to Do With Your Existing Home?
A significant financial matter to consider when planning for your overseas retirement is thinking about what to do with your home here in the US.
If you're planning on living abroad for the rest of your life full-time and want to sell off your current home, this could be a significant cash boost for you that could have a big influence on your retirement finances.
However, if you're only planning on living abroad for part of the year, you might want to rent out your home while you're away to generate some extra income in retirement.
Have You Thought About Taxes?
Taxes are difficult to understand when you only live in ONE country, so prepare for a learning curve when you retire abroad. An overseas retirement doesn't exempt you from paying taxes here.
Before resettling, understand your tax obligations in the US and where you're moving. The IRS has some good information for US residents living abroad.
As a US citizen living internationally, you'll still be required to file an annual tax return and report your income to the new country where you'll reside.
Depending on how your particular tax situation applies to the US system of credits and exclusions for citizens living abroad, you might be forced to pay taxes on the same income in two countries. This is something to consider before selecting your overseas retirement location.
For instance, your new home country may count your Roth retirement account disbursements as taxable income, even though you paid taxes on your contributions at the time you made them and despite the fact that the disbursements are tax-free in the US.
A local tax advisor can help you understand tax rules and protect your money from double jeopardy.
If you want to be ahead of the game and know more about what it means to file your taxes as an expat, make sure to give this guide on Amazon a read: US Taxes For Americans Abroad.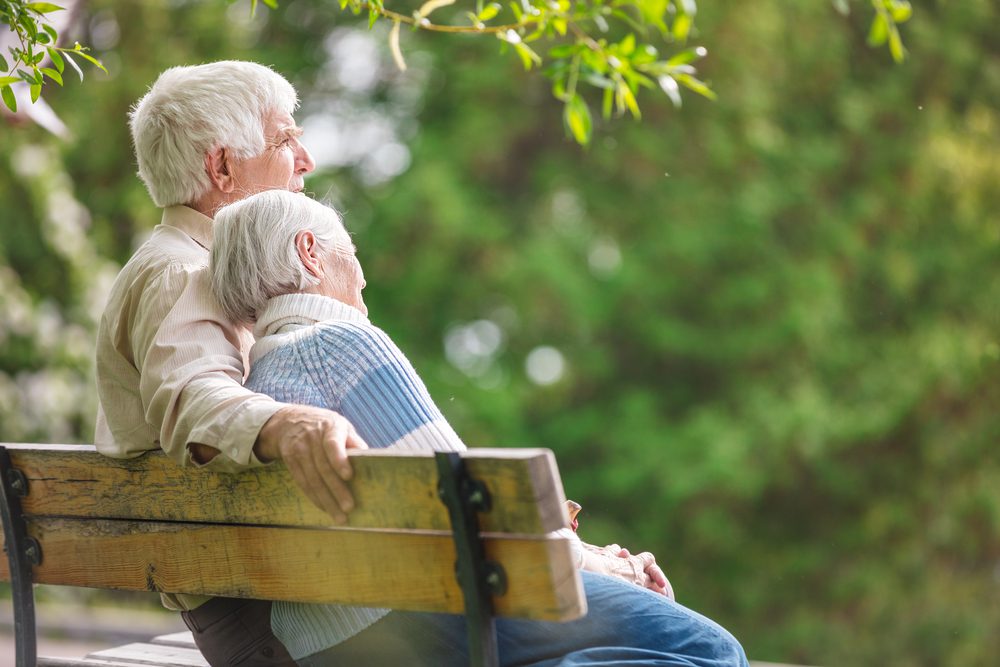 Overseas Retirement: Conclusion
Overseas retirement in beautiful places can seem like a very exciting concept. And overall, it may just be the best experience you've ever had. But to ensure your move is all that you want it to be, you need to do your homework and understand what living abroad will be like.
If you're excited about the idea of living overseas for a portion of your retirement, give it a shot! You'll be able to add some extra spice to your life and get some great new stories out of your adventures!
Be sure to browse our site for many more great reads, including this one: Panama: 7 Reasons This Is the Perfect Place To Retire.