Is Senior Housing An Issue For YOU?
You've FINALLY retired. But unfortunately, you're now living on a fixed income. Those Social Security benefits are just enough to help you get by. But, wouldn't you like to live a little more comfortably?
There are some great alternatives if you are 55 years old or older and looking for affordable senior housing. There's government funding to assist you. Also, if you're living on a low income, there are other steps you can take to find more affordable housing units.
Keep in mind: The recommended amount you should be spending on housing is less than 25%, and finding affordable senior living is vital for seniors living on fixed incomes. It's even more important for retirees living below the national poverty level.
If you're searching for resources and answers to questions about affordable senior housing, we are here to help you. Keep on reading to learn everything you need to know!
…First up: What exactly do we mean by "Senior Housing"?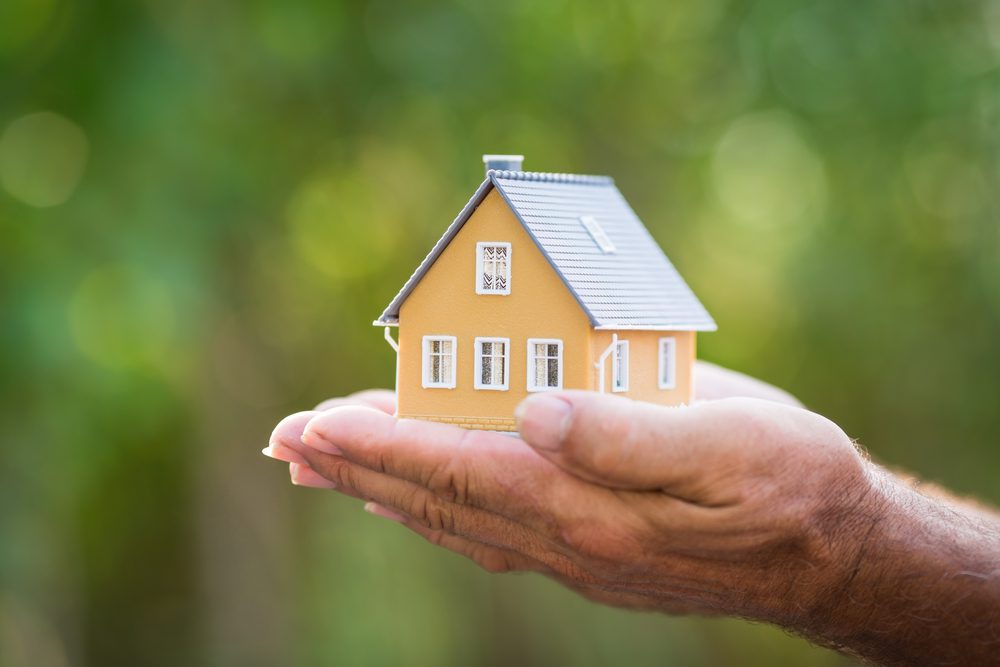 What EXACTLY Is Affordable Senior Housing?
What if you're a senior with limited mobility or chronic health issues which need medical aid or daily assistance? In that case, you'll need to move into an assisted living facility. But, assisted living is one of the more expensive types of senior housing.
This is because of the moderate or high level of care involved with aging services. Suppose you require specialized care, such as memory care, dementia care, or diabetes care for seniors. In this case, you'll most likely pay a premium for this type of senior housing.
This brings up the next question about paying for assisted living for seniors:
…What Are Some of the Affordable Senior Housing Options?
Types of Housing
Fortunately, more than one type of housing is available if you want to find affordable housing. A few options are public housing, low-income tax credit housing, section 202 housing approved for the elderly, housing choice voucher (section 8).
Many people have the wrong idea of what "low income" means. It doesn't mean crime-ridden. In fact, there are quite a few living communities for seniors that are affordable under these programs.
It's just a matter of looking for them and knowing where to find the right kinds of resources for assistance. You can find affordable senior housing if you're willing to utilize the right help. Some ways to fund housing includes insurance and VA benefits.
And even Medicare and gap policies can help. You need to ask questions and understand the help that's available to you.
…Let's look at a quick guide for your options!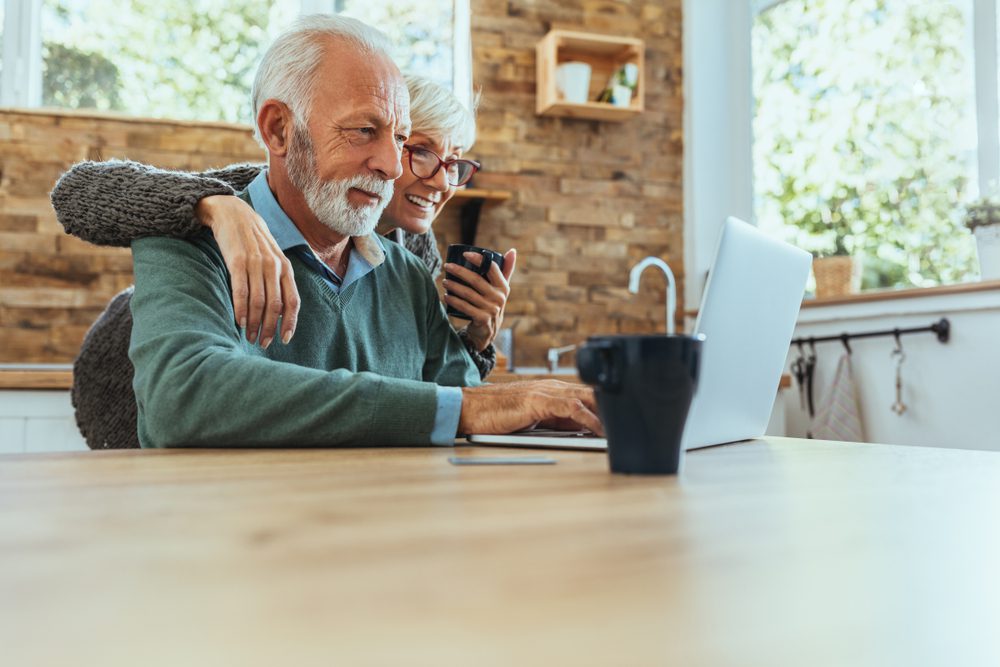 Low-Income Senior Apartments
Retirees who are interested in low-income apartments or condos should check out the Good Samaritan Society as an option. This evangelical Lutheran organization provides religious housing for seniors living on a budget.
This is how it works: You would apply for budget-friendly senior apartments through the Good Samaritan Society branch in your particular area. The minimum age can be as young as 50, which is beneficial for this age group of seniors.
You don't necessarily have to be a member of a Lutheran church to use these services. You'll just have to show proof of your low income.
HUD Section 8 Senior Housing
The voucher system, administered at a state level by HUD, is another excellent option. These vouchers are in place to help low-income individuals pay for all or part of their rent. You might qualify for senior housing vouchers for rent and utilities based on your income.
If approved, you can choose your housing unit. You must pay 30% of your monthly-adjusted gross income for rent and utilities.
Each unit is inspected to meet the standards of the public housing agencies, which will work to calculate the maximum amount of housing assistance available to you.
You can choose any senior housing that meets the program's requirements, meaning you're not restricted to units located in subsidized housing projects.
Adult Family Homes or Adult Foster Care
An adult family home is a sort of foster care that implicates a group setting of retirees who live collectively in a home environment. The local Department of Family Services must approve, license, and monitor these types of residential homes.
The home itself is managed by a few paid supervisors and a team of counselors, dietitians, nurses, and social workers. Within the home, seniors are provided with all of their daily needs. As well as housing, meals, and even social activities.
Keep in mind that this sort of affordable senior housing is for those individuals that have a low level of care and don't require specialized medical care.
Virtual Retirement Communities
Have you heard about this? Another modern way to save some money on senior housing is to become a local virtual retirement community member. This is a sort of community outreach program that provides seniors with an assortment of accessibility services.
For example, a virtual retirement community might provide members transportation, grocery shopping, tree removal, or even group outings.
Within this virtual community, its members pay a meager annual fee of around $400, which goes to employees who provide these services for seniors. This is one of the lowest costs possible for senior care services available in our country.
Cooperative Senior Housing
You can save money in a housing cooperative for low-income seniors by helping out. These co-ops generally involve apartment rentals, in which seniors pitch in to cover maintaining the building.
For instance, seniors are given chores or jobs, like answering the phones at the front desk or cleaning the community kitchen. Doing this helps cut administration costs and makes senior housing more affordable.
…Another great tip? Use online searches for target communities. After55.com is a great tool! As the name implies, it's housing for seniors who are 55 and older.
You'll find living communities where you'll be around your peers. You can even target your search based on your criteria/needs and income. For seniors who want to live in a 55+ community, it's a great place to begin your search.
…Now that we know about some of the options let's look into how you can apply!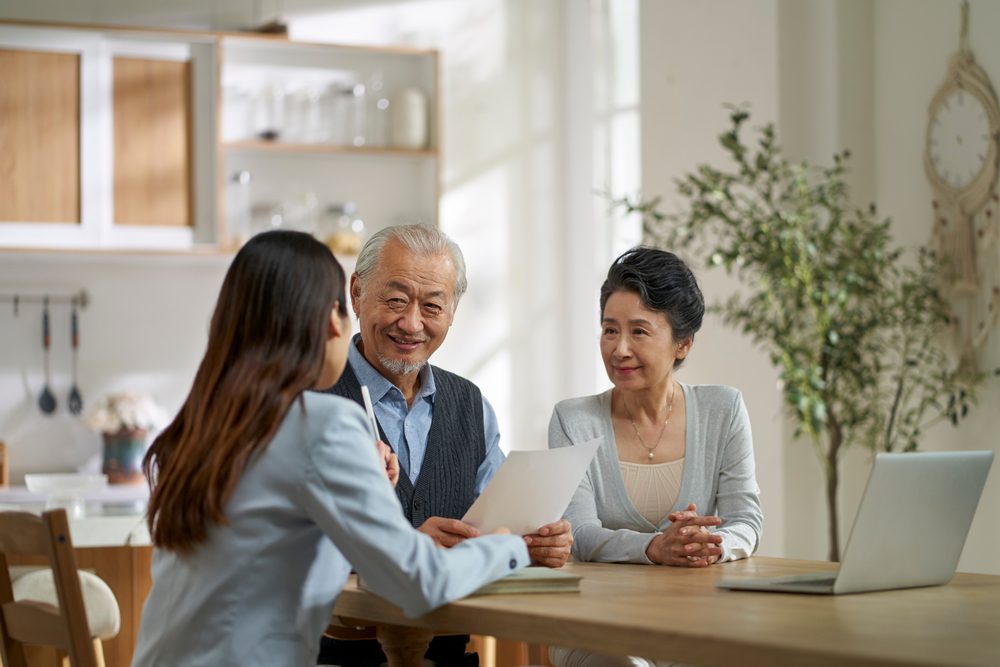 Do You Qualify for Subsidized Housing Vouchers?
Low-income is a pretty general term. So how do you know if you meet HUD's requirement for subsidized housing vouchers? There are several vital specifications to qualify for housing vouchers:
Meet HUD's income limits: Your annual net income must be 50% or less of the median income for your area. This number varies based on your geographic region. The average income is much higher in large metropolitan centers like New York City or San Francisco than in rural areas of the Midwest. Consider your net income when evaluating income levels. This includes deductions such as medical costs. It also includes pensions, Social Security, and retirement accounts.
Pass a screening by a public housing agency. The public housing agency will collect information such as family income and assets during the application process to verify your eligibility. The public housing agency will confirm this information with your bank, employer, and any other local agencies.
Be at least 62 years old (or have a family member who is) and pass a background screening for income and assets. In some circumstances, a portion of assets will count as your annual income.
The agency will collect this information and decide if you're eligible. If so, you'll be placed on a waiting list or provided with immediate assistance based on your situation.
The housing agency will contact you and provide housing vouchers once your name has come up on the waiting list.
…Psst, we found a great book to aid you in your retirement life. Get it now from Amazon, and you'll benefit from a $7 discount!
Takeaway
The demand for an affordable senior housing option is very high in America. The Joint Center for Housing Studies at Harvard University says that the most significant expense for seniors is the costs associated with housing.
This includes a mortgage or rental payment, utilities, maintenance, and miscellaneous repairs. Here are some facts to keep in mind:
37% of people over 80 years old pay more than 30% of their monthly income on senior housing. And sadly, that housing might not even meet their accessibility, comfort, or safety needs.
This also affects younger seniors because more than 1/3 of seniors over 50 spend 30% or more per month on senior housing.
Even more shocking is that 23% of senior homeowners and 30% of renters spend more than half of their monthly income on senior housing costs.
You may also want to read 7 EFFICIENT Tips to Lower Your Social Security Taxes.