Where is your dream place to RETIRE? 
It should come as no surprise that your retirement location may have a huge impact on how long your savings will survive. In the United States, $1 million in savings will typically last 19 years. In some locations, those savings will last for a lot less time.
Because individuals who retire in pricey states like Hawaii can anticipate that their $1 million in savings from their retirement fund will last 10 years and three months, whereas those in California will see about 13 years. But we have some good news! If you have $1 million in your retirement savings and choose to live in one of these states from the list below, they will last for almost 21 years. Neat, right?
Let's see what the states are on the next point of the article. Are you curious about all the top-notch states? Let's start with no.1!
1. Mississippi
Total cost of living for one year: $31,039
What better place to retire than in Mississippi, with its wide open spaces, rich foliage, and gorgeous white beaches? Mississippi also has the lowest total retirement spending in the country and the nation's lowest cost of living, making it the most economical state in which to retire. Furthermore, this place is amazing for those who enjoy warm weather because the climate here is temperate, with mild winters and not-so-hot summers.
In Hawaii, the most expensive state, $1 million would barely last ten years, whereas, in Mississippi, it would last more than twice as long. Are you still in doubt? Well, if you're into cultural events, then you must know that life here is very laid-back and people are very peaceful and sociable, so if you need to connect or make new friends, this might be your place! There are many nice live music events throughout the year, ranging from jazz to gospel. Cool, right?
2. Ohio
Total cost of living for one year: $32,995
When it comes to finding the best spot to retire, Ohio isn't probably on many people's lists. But let me tell you something: after reading this article, you will reconsider this. A lot of experts say that Ohio has a very friendly cost of living, a nice and peaceful life, and a huge opportunity for outdoor activities because we all know how important it is for people to maintain an active life.
If you're looking for a place to retire comfortably and where you can stretch your retirement savings up to twenty years, Ohio is your destination.
3. Alabama – probably the best state to retire
Total cost of living for one year: $31,966
"Sweet home, Alabama!" is what the perfect motto sounds like. This is one safe place where you can have a nice lifestyle without making a hole in your retirement savings. Besides being a state that is filled with a lot of amazing scenery and historical places to explore, Alabama also offers a climate similar to that of Florida, where all the winters are super mild and the summers are pretty hot. They won't tax Social Security benefits or pension income. I mean, how amazing is that?
Alabama has some very similar incentives, even though many people consider Florida to be the best state for tax benefits while retiring—especially given that it's a less expensive area to live in. The financial advantages of retiring to Alabama may even exceed the financial advantages of retiring to Florida because the cost of living there is 13% lower than the national average.
What do you think? Will you move to Alabama for your retirement year? Tell us in the comments.
4. Tennessee
The real estate market in the Tennessee region is rising! The more we travel around downtown Nashville, the more license plates from all around the country we notice. And that's amazing because people are moving in large numbers to Tennessee from the Northeast, the Midwest, and even the Southeast, and with good reason.
Tennessee has a high quality of life due to its moderate climate, affordable housing, top-notch healthcare system, and beautiful vistas of the large, misty mountains. Tennessee is also among the top states for retirees, yet did you know that?
I hope you did because it's one of my go-to recommendations for all the retirees out there! The tax rates are more than favorable, the climate is sublime because it's a place where both the warmth and the cold blend perfectly, and the scenery is breathtaking!
5. Missouri
Total cost of living for one year: $31,877
If you're looking for an affordable place to retire, the "Show-me" state is ready to receive you with arms wide open! Missouri is the place where midwestern charm, promiscuous adventures, and southern hospitality make a great combo. Besides being a place where the lost cost of living is in full bloom, Missouri also has some unique benefits for all military veterans.
In addition to the current GI Bill benefits, Missouri also provides continuing education alternatives to veterans, and military pensions are no longer subject to state taxation. What do you think about Missouri? Would you like to move here?
6. Wyoming
Total cost of living for one year: $32,584
It's hardly surprising if you haven't considered relocating here because a large portion of non-Wyoming residents would never think about relocating here. People are looking for great retirement locations, though, as crime rates in large cities climb. One of those regions is Wyoming, which offers tranquil areas where people can settle down away from the rush of city life.
Even though many neighboring states have skyrocketing prices and a high cost of living, Wyoming has managed to stay put. If you're ready to move to a place where you will benefit from four distinct seasons, good public transportation, low taxes, and nice people, it's time to pack your bags and move to Wyoming.
7. Michigan
Total cost of living for one year: $32,724
While a ton of other retirees want to move to warmer places (especially Florida), others may prefer colder destinations too. Those few people who appreciate all the seasons, a chill atmosphere, and a small town should consider Michigan, a city that easily follows right behind Florida among the best places to retire in 2023.
The state, like much of the Midwest, has a low cost of living. Retirement income will stretch further, allowing retirees to easily purchase homes, cover medical expenses, and yet have money to enjoy their lives. Retirees can enjoy a variety of recreational opportunities in Michigan. With such a low cost of living and so many senior-friendly opportunities, your $1 million will last a while for sure!
…psst! Hey reader, if you're still with us and you enjoy what you're reading here, let us give you a suggestion for a light, warm, and interesting book. Are you close to retirement, or are you already at that point in your life but facing a hard time? No worries, because you're not alone in this situation! This book, called "The 60-Something Crisis: How to Live an Extraordinary Life in Retirement," helped many people to surpass this feeling and regain their strength, happiness, and purpose. Plus, it's super affordable on the Kindle version!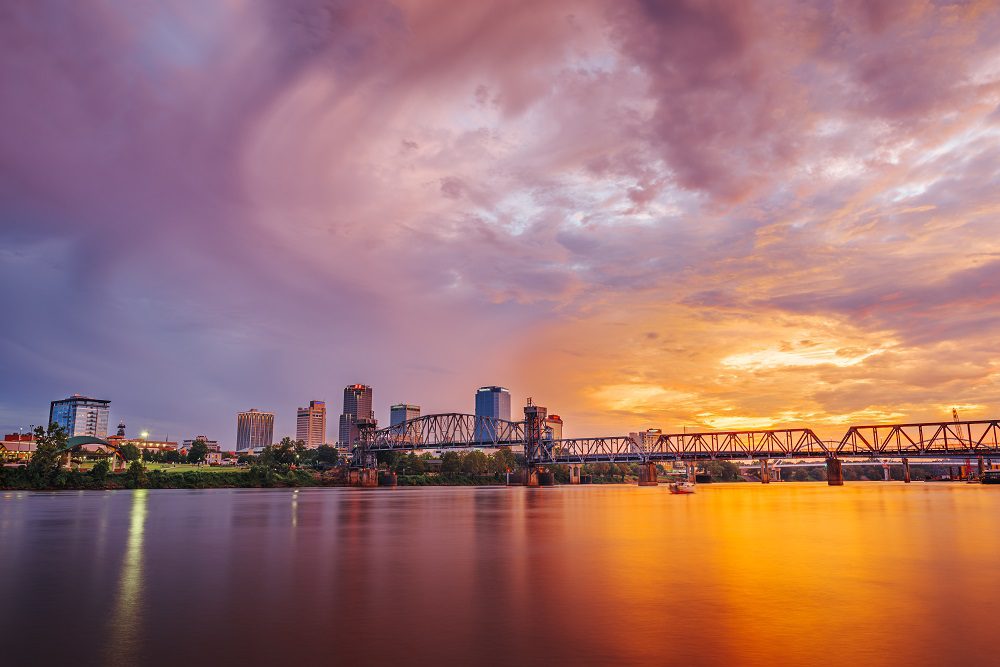 8. Arkansas
Arkansas is a treasure of natural beauty with its mountains, caverns, and woods. The state has a multitude of laid-back neighborhoods with plenty of fun things to do and delicious food. You can also visit the renowned Hot Springs National Park, which is famous for its 47 natural hot springs. In addition, neither the state of Arkansas nor the federal government levies taxes on Social Security, military pensions, or railroad retirement payments. There are no inheritance or estate taxes, and the state does not levy real estate taxes.
Furthermore, besides all these perks, Arkansas also has an abundance of retirement communities with very laid-back people that are always happy to help you. So, what do you think about moving here?
I hope this article might help you in deciding regarding your retirement years, and if it was useful, don't forget to drop us a comment to tell us which destination is at the top of your list!
Curious about other tips for your retirement years? Check out this article: 8 Budgeting Mistakes You Can Easily Avoid in Early Retirement.