9 Tips on how to save money on road trips:
There are times when a good old-fashioned road trip can be all you needed. Driving vacations should be nothing less than time for leisure, or fun activities if you want. However, you should never have to stick to a schedule (unless you like to).
But above all, road trips should be more affordable than trips that involve flights and resorts. Naturally, this doesn't mean that they can't be also expensive.
Gas and toll prices are expected to increase, and as we all know, eating out might leave the family with a hole in their budget. No one wants that to happen, right?
That's why we enlisted a couple of options for you! Continue reading to learn about 9 ways to save a few extra bucks while on a road trip!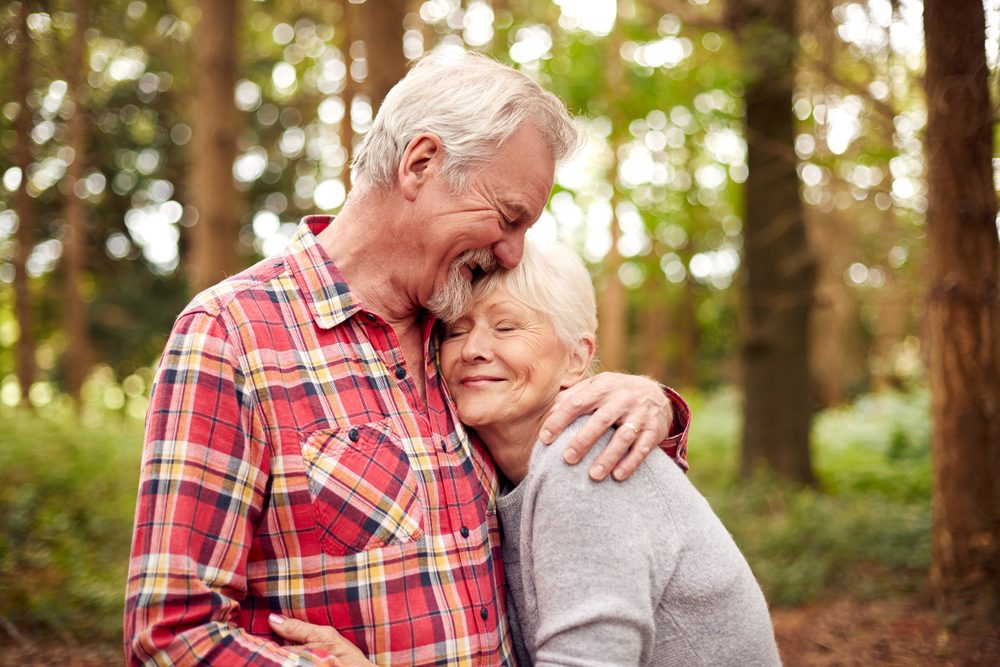 Camp
While hotels aren't exactly cheap, campsites are. If by any chance you already have a tent, a couple of sleeping bags, and any other type of gear, camping will definitely be the cheapest option when it comes to road trip accommodation option, but also a fantastic way to save money on lodging.
Lots of campgrounds are able to accommodate walk-ins. However, if you decide to go to a national park, you need to inform whether you should book in advance or not. You can easily borrow or even rent camping gear if you haven't decided yet to invest in your own set.
Plus, if this is just a one-time-only trip, you might not want to waste your money and buy everything new. Plus, if you don't really like the idea of sleeping on the ground, you can always look for campgrounds with basic camping cabins that can be rented.
Or, even better, rent an RV. It might be more expensive than camping, but it can also be cheaper than staying in hotels.
Rent
Another extremely affordable accommodation option is to simply rent a house, cabin, or even apartment through sites such as VRBO or Airbnb. You can find a cheaper option if you go look for rentals, rather than hotel rooms, especially if you're with a larger group of people.
Plus, you will get much more for the same money, and multiple bedrooms, a fully equipped kitchen, and even extra amenities, like game rooms or even hot tubs.
If you really want to save, you can use Airbnb to rent out just a room or even a bed in someone's home; although it is not sure if you will have access to common living areas or the kitchen.
Bring food
Let's be honest, any frugalista is familiar with the fact that it's much cheaper to eat at home than go out to a restaurant.
Your road trip vacation expenses will probably add up if you're eating out three meals a day, not to mention all those stops for ice cream or gas station snacks along the way.
You will save more if you bring your own food and snacks from home, or even pick up sandwich fixings or breakfast cereal that you can find at any local supermarket at your destination.
If you can, consider limiting yourself to only one restaurant stop a day! Trust me, it will be worth the effort!
Get a pass
If you plan on visiting different national parks, staying at various KOA campgrounds, or even touring multiple famous attractions in your destination city, then you should definitely buy a pass.
Not to mention that seniors and children are definitely eligible for free or even reduced-rate passes!
Check for passes and discounts, and you'll end up saving a ton of money on your next road trip! The National Park Service and other state or even regional park associations will definitely sell you one of those annual passes at an extremely reasonable price!
And you can hit more than one park in only one road trip or even come back over the course of the year, and you won't have to worry anymore about paying for any tickets.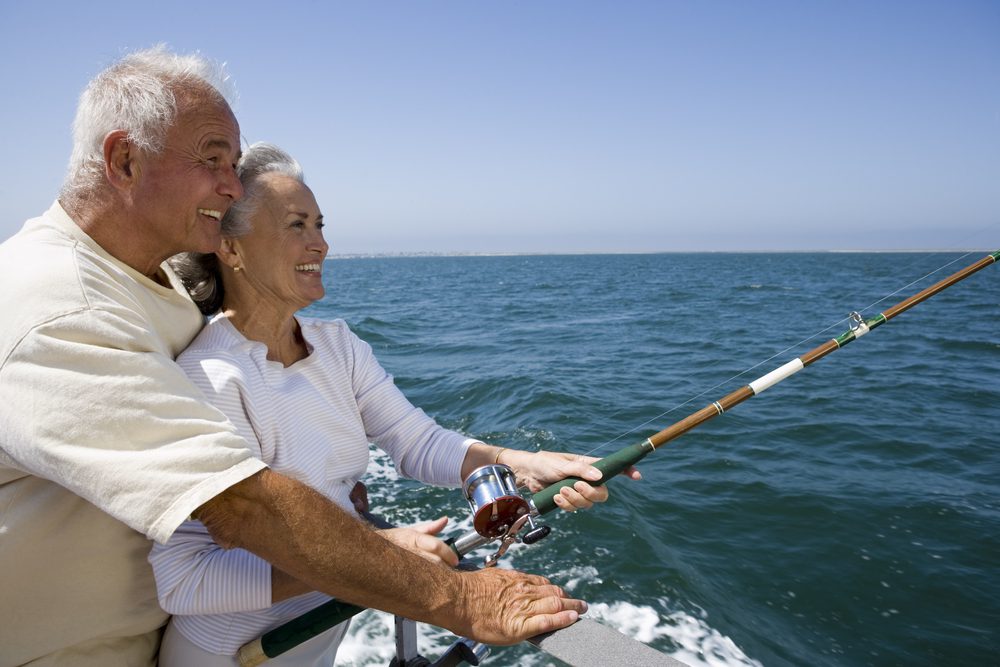 Head outdoors
Hiking, fishing, snowshoeing, Frisbee golf, swimming, canoeing, and kayaking, all these activities can be easily done cheaply or for free.
And if you are on a very restricted vacation budget, then you should easily consider limiting or even skipping completely any other visit you might have planned at amusement parks, science museums, and any other indoor attractions.
And by that, I don't mean that you should consider having a vacation where you simply sit on a bench, no, but there are SO MANY other outdoor pursuits that won't break your wallet! And you can still have a ton of fun, and you will still get fresh air and exercise.
Pair up and split costs
We can all agree that traveling with our friends can be twice the fun at only half the cost. You can easily share a rental home, RV, or campsite, and even split food prep and costs. Plus, if you can fit in one large car, you can split the gas bill.
Your friends might have the needed gear that you don't have, so you will save some money anyway, money that you would otherwise have paid to rent a tent or a fishing pole.
Chatting with your friends and reminding them of all the beautiful memories you have together is definitely more fun than when it's just you and your loved one.
So whatever you might choose to do, you won't have to spend a lot of money on evening entertainment just to have something to do at night.
Get a tune-up
If you're about to drive a pretty long distance with your car, at least make sure that from the point of view of a long road trip, your car is ready.
You can take it to the shop for a quick tune-up, and even have the mechanic check the fluid levels and filters, but also the state of your tires and spare, or the condition of the engine and headlights.
If you know a couple of stuff about cars, you're more than welcome to do all those check-ups yourself!
While a tune-up might cost you a couple of bucks, it will be way cheaper than breaking down on the road, then having to hire a tow truck and paying extra money for expedited repairs from a random and unknown garage.
Prepare for emergencies
While you're checking out the car, you should also make sure that the tire iron, jack, and jumper cables are all in the trunk. Trust me, you want to be fully prepped for any unexpected events.
Stow an emergency kit with first aid supplies, then warm clothing or blankets, flares, a flashlight, some paper towels or rags, and a garbage can. The more prepared you are, the less you will actually need to rely on some expensive emergency services.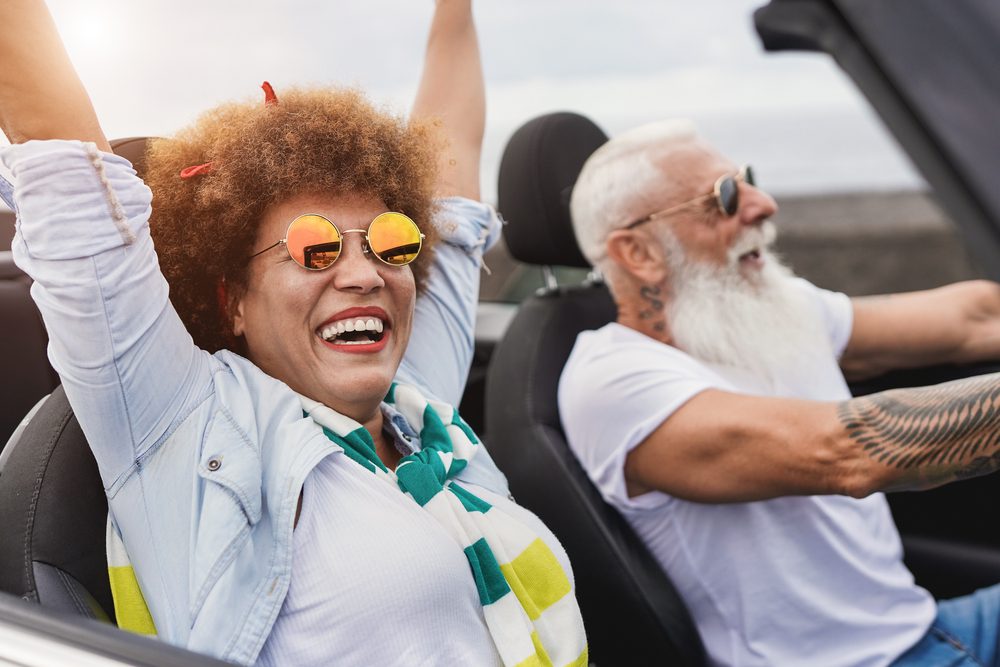 Don't speed
We all know that there is something about driving for a long time that will make you anxious to get there already.
However, 80mph can rapidly feel like 55. So if you're tempted to speed, try not to. Cars are more fuel-efficient when you drive between 50 and 60 mph, so you will go even further on your tank of gas if you just stick to the speed limit.
Now that you've gotten some amazing tips, pack your new bags from Amazon and get ready for your next adventure!
If you enjoyed reading this article, we also recommend reading: 10 Types of Retirement Income and Their Taxes