Have you ever been to Costa Rica?
Blessed with year-round mild temperatures, an Atlantic and a Pacific coastline, lush tropical forests, and gorgeous Caribbean beaches, Costa Rica can quickly become the place international retirees call home.
It's a unique tropical retirement paradise that offers inexpensive living and retirement, affordable, top-notch medical care, the opportunity to start over, and lots of great outdoor sports.
This country has every imaginable activity for retirees, snowbirds, entrepreneurs, digital nomads, and other ex-pats to stay busy and happy, including stunning scenery with captivating sun-soaked tropical beaches and breathtaking mountains.
Add to all this that it's a peaceful nation with political stability and year-round spring-like weather in the Central Valley, and no one can actually be surprised to learn that more than 70,000 American expatriates live in Costa Rica.
All are eager to take advantage of the best this country offers. More Americans live and retire here than in any other country outside the United States.
So what makes this place one of the best countries for retirees? Well, there are many reasons, but let's stick to the following 5!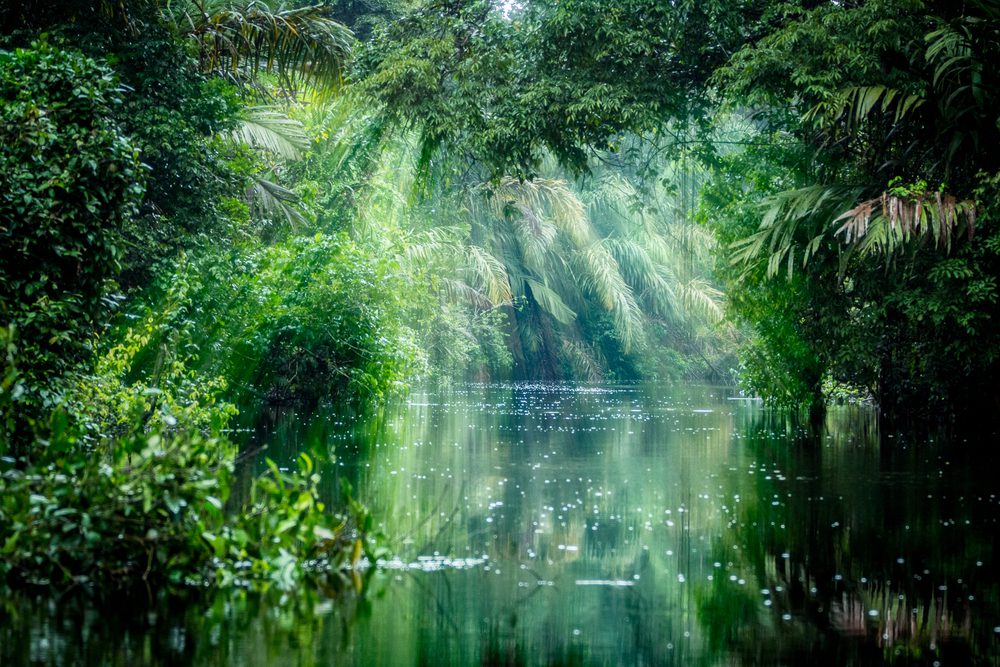 Live Your Life At A Slower Pace!
Costa Rica's laid-back vibes and slow pace of life create an idyllic backdrop for having a delightful retirement.
While larger cities provide access to a wide variety of entertainment options, from galleries and theaters to dancing venues and beach bars, rural areas allow you to discover the local traditions and the authentic spirit of this majestic foreign country.
Whether you want to retire in a Pacific beach town or a quaint village in the heart of the jungle, Costa Rica is the place for you. It lets you escape your everyday routine and have an adventure every day.
You can explore lush rainforests, hike volcanos, soak in thermal waters, and even visit a cloud forest! The country lives by one motto: "Pura Vida."
For Costa Ricans, pure life is about taking it easy and enjoying the moment, returning to nature, and taking the time to admire exquisite landscapes, watch sunsets, and surf all day long.
If you feel like this could be a place that resonates with your own beliefs, then you'll never get bored in Costa Rica.
Top-Notch Healthcare
Sure, the sun and beaches are lovely and exactly what the doctor prescribes for future retirees, but they may not be enough for retirees to move countries. For them, reliable and affordable healthcare matters more than any old sandy beach!
Well, luckily for them, Costa Rica has precisely that! The government might be small, but it manages to provide universal healthcare to citizens and people with resident status.
Costa Rica's healthcare system is known as Caja and allows access to medical procedures, emergency care, and preventative services for a surprisingly small monthly fee.
Costa Rican medical care also includes discounted or complimentary prescription medications as long as you contribute to the national healthcare system.
However, if this isn't an option for you, the private healthcare system is based on insurance and provides extensive services. Moreover, American retirees agree that the Costa Rican private healthcare system is much more affordable than our own country's.
Things get even better when you learn that the medical facilities are modern. Many medical professionals have studied in the US and speak English, providing the same quality of service for a fraction of the cost.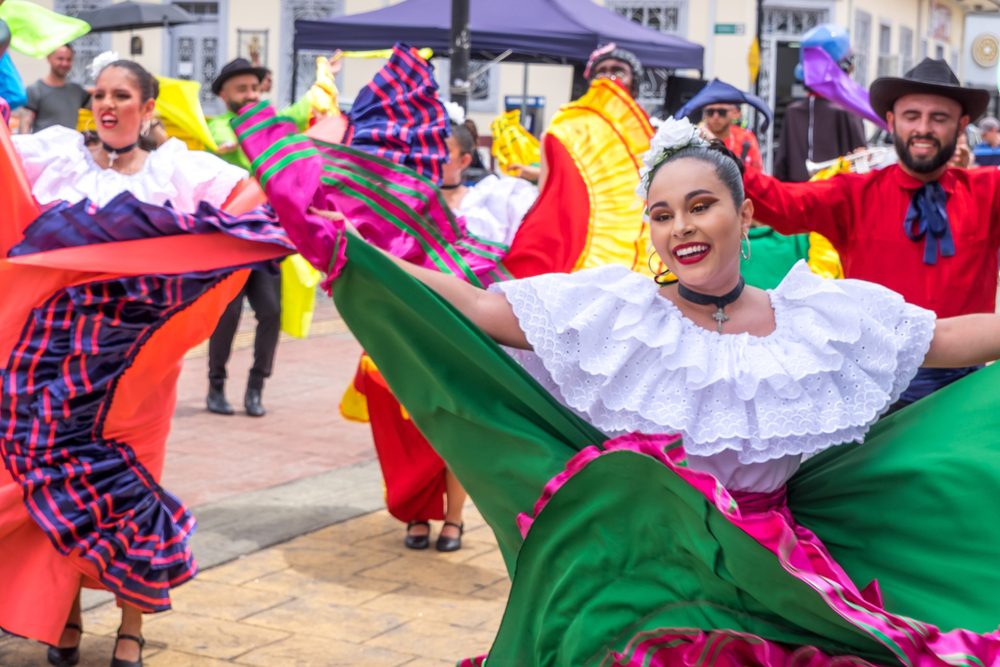 The People Are Very Friendly
Costa Ricans, also known as Ticos, are all-around friendly and helpful people. The country's official language is Spanish, but plenty of people speak English.
Costa Ricans are used to being around Americans and international retirees and can become great friends if shown the respect they deserve. You'll notice the locals call foreigners "gringos" but do so with affection and not in a derogatory manner.
Every big city has an expat community. Many international investors decide to invest in real estate in Costa Rica due to the booming real estate scene and the possibility of purchasing property without necessarily being a resident.
There is a certain familiar feel in Costa Rica, especially if you're an American, primarily present in the city centers of big cities, where you can find anything from American fast-food chains and American sports bars to movie theaters in English.
Large cities have their fair share of modern malls, and you'll even find Walmart and US products if you miss our home's flavors. Yet, with the abundance of fresh seafood and the variety of local dishes in this country, you'll rarely feel the impulse to buy frozen American food.
Inexpensive Cost Of Living
It only takes one look at the research to understand that the average cost of living in Costa Rica is more affordable than in North America or even many European countries.
Expats can live a great life with merely $600 per month minus rent, so for a couple to retire in Costa Rica, they would need to put aside approximately $1,200 a month plus rent. The rent varies depending on where you want to stay and the level of comfort you enjoy.
Many international retirees prefer to rent or buy a property in the region surrounding the capital city of San Jose, which is known as the Central Valley of Costa Rica.
This location provides access to the best services in the country, excellent medical facilities, shopping, and easy access to the countryside and the Caribbean coast.
Rent in the Central Valley varies greatly: from $500 for a one-bedroom apartment in the city center to $2000 or more monthly for a luxury home in a gated community.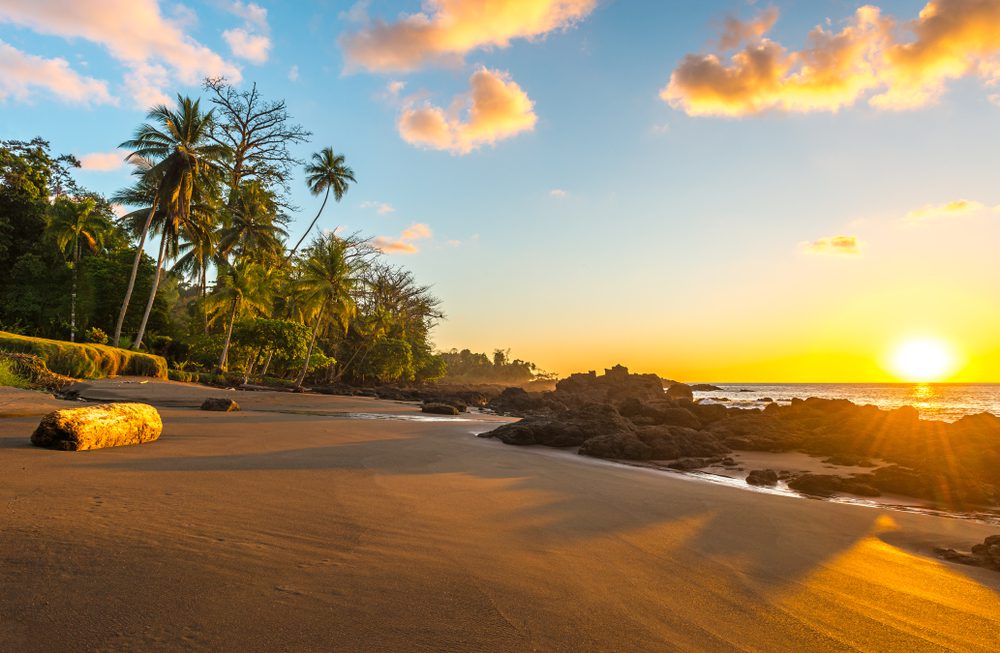 Warm Climate
The mild climate is often decisive when international retirees consider their retirement goals. And what better place to choose than a country fitted with a breathtaking Pacific coast and temperatures in the 80s all year long.
The climate is tropical, which means a rainy season usually lasts from May through November. However, don't think the rainy season means dull days spent inside.
The weather is entirely predictable in certain parts of the country, and Costa Ricans will gladly tell you that when the rain does start, the visit usually lasts a few hours in the afternoon.
So you can smoothly plan your day around it and enjoy much of the excitement that Costa Rica offers. The country has several microclimates, with temperatures between 72 and 78 degrees in the valley and mainly around the 80s on the coast.
The rainy season does, however, bring an increase of greenery to the country and makes it an excellent time to visit the country's stunning national parks, where the scenery is breathtaking, the beautiful flowers are in bloom, and the wildlife will delight you.
In other words, you don't need to bring a heavy jacket or pack your snow equipment for winter because Costa Rica doesn't know the concept of cold seasons or snowy days.
The coast stays warm most of the year, but if you need to enjoy a breeze and cool off, you can always head for the mountains!
It's obvious that the reasons for retiring in Costa Rica go beyond the natural beauty and friendly locals. If you're considering retiring in a foreign land, the reasons for moving to Costa Rica are best encountered in person.
Why not take a quick vacation and experience it for yourself? Pack your bags and have some fun in the sun! By the way, Amazon has a luggage set at a price that's pretty hard to beat.
You may also want to read Panama: 7 Reasons This Is the Perfect Place To Retire.